Google Earth vs Google Maps: What's the Difference?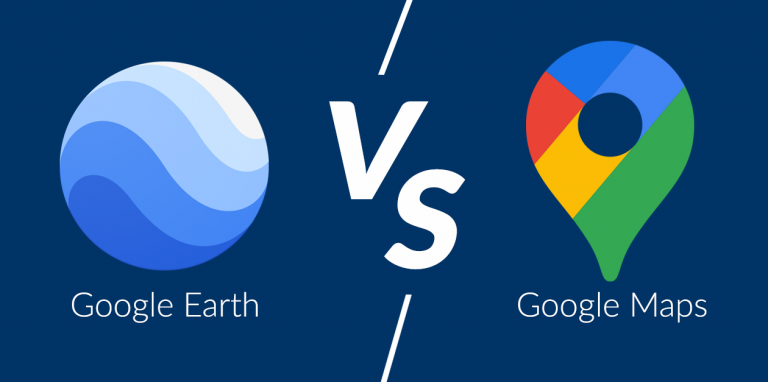 Google Earth vs Google Maps: What's the Difference?
No one can say how big Google Earth and Google Maps are. But we know they both have an incalculable amount of data. There are:
In a world that's constantly changing, Google Earth and Google Maps give us the most complete picture of Earth combining imagery, 3D topography, location data, and Street View into a platform anyone can explore.
But which one should you use? Let's take a look over the differences between Google Earth vs Google Maps in a bit more detail.
Google Earth vs Google Maps
Here's a comparison table that outlines various aspects of Google Maps and Google Earth
| Feature | Google Maps | Google Earth |
| --- | --- | --- |
| Purpose | Interactive online mapping | 3D Earth visualization |
| Platform | Web, Mobile Apps | Desktop application, Web, Mobile Apps |
| View Type | 2D map view, Street View | 3D globe view, Satellite imagery |
| Navigation | Driving directions, transit info | Flyovers, virtual tours, Street View |
| Search | Points of interest, businesses | Locations, landmarks, geographic data |
| Layers | Basic maps, satellite, traffic | Detailed terrain, 3D buildings, layers |
| Tools | Location sharing, offline maps | Advanced geographic analysis tools |
| Customization | Markers, custom maps | Custom overlays, KML/KMZ support |
| Collaboration | Share locations, reviews | Share placemarks, tours |
| Extras | Street View, live traffic | Historical imagery, Voyager stories |
| Data Import | Limited | KML/KMZ, import GPS tracks, imagery |
| Accessibility | Navigation, transit directions | 3D view of locations |
| Popularity | Very popular | Popular, especially for visualizations |
| Cost | Most features free, some premium | Basic version free, Pro version |
| Offline Mode | Limited (cached maps) | Limited (cached imagery) |
1. Navigation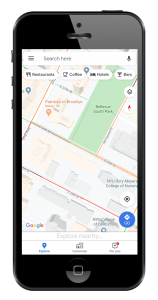 Both Google Earth and Google Maps have hundreds of millions of geocoded places in 220+ countries around the world. But Google Earth isn't designed to help you navigate from place to place. Instead, it's more for exploring the world on a broader scale.
Whereas Google Maps is specifically designed for navigation giving you turn-by-turn, voice-guided routing. By leveraging real-time traffic information, you always get the fastest route to your destination. Additionally, you can use it for real-time updates on public transportation and customize your favorite places. Overall, we ranked it #1 in our list of GPS apps for navigation.
Winner: Google Maps
2. Historical Imagery
If you want to explore historical imagery, Google Earth has over 24 million satellite photos from the past 37 years. Overall, it gives you 20+ zoom levels in Google Earth and it's our top choice for historical imagery viewers.
At its broadest scale is Landsat, then as you zoom in you get sharper imagery. But if you really want to dig deeper into historical imagery, use Google Earth Pro on your desktop to overlay and access all the different slices of time.
Although Google Maps has satellite imagery built into its platform, you don't get as much choice for which slice of time you want to view. Instead, you get the most current cloudless satellite imagery or aerial photograph for your area of interest without getting to choose the one you want.
Winner: Google Earth
3. Street View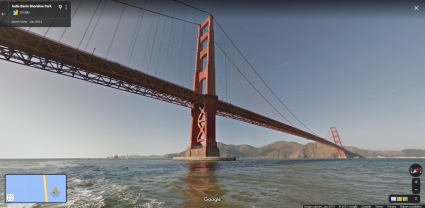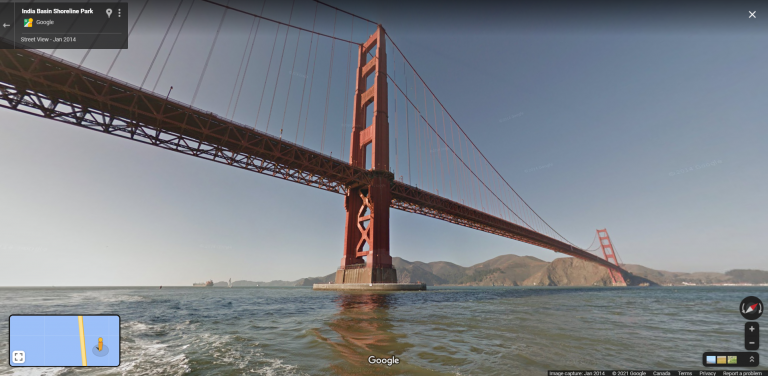 Anyone with an adventurous bone in their body should explore the world using Google Street View.
From Antarctica to the top of Mount Kilimanjaro, Street View has collected more than 170 billion images from 87 countries around the world. But which platform should you use for Street View?
When you compare Google Earth vs Google Maps, there's virtually no difference when it comes to Street View. You can dangle and drop Pegman in either one for you to virtually explore the entire world in person. When it comes to virtually moving up and down the streets, both are equally flexible.
READ MORE: 5 Adventurous Features in Google Street View
Winner: Both
4. 3D Buildings and Models
When you zoom into any metropolitan area, both Google Earth and Google Maps display a mix of hyper-realistic textured buildings and 3D models. For example, it includes features like bridges, monuments, and rollercoasters.
By using photogrammetry and SketchUp 3D modeling, it's how Google maps the world in 3D. But there is little difference between the functionality available in both Google Earth vs Google Maps. Although Google Earth adds a bit more viewing versatility such as tilting and planning, they both allow you to immerse yourself in cityscapes and natural areas as shown in our list of 3D map viewers.
Introduced in 2022, immersive views are a new way to explore. It combines 3D maps, machine learning, computer vision, and street-level maps to deliver a visualization most people have never seen before. This new 3D type of map allows you to zoom in and out, rotate around buildings, and view landmarks from different angles for major cities of the world.
Winner: Google Earth
5. Local Trips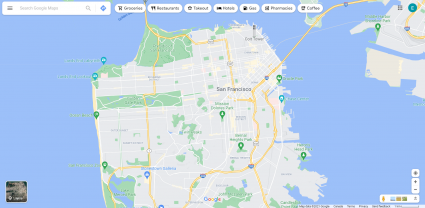 Google Maps is more of a specialist for local trips and navigation. And that can be for wherever you are in the world at the current time. For example, it suggests places in your current vicinity and you can share your location on your current trip.
The main purpose of Google Maps is to help you wherever you want to go. If you want to know things to do like museums, parks, restaurants, and theaters, Google Maps should be your go-to app of choice with traffic information and route suggestions to help you get there faster.
Winner: Google Maps
6. Exploration
The focus of Google Earth is virtual trips and guided tours around the world. It has more of an educational aspect to it.
For example, Voyager is a feature in Google Earth that is like map-based stories highlighting everything from nature, culture, travel, and history. Additionally, it has an exploratory feature "I'm Feeling Lucky" which takes you anywhere interesting in the world.
When it comes to drawing out features, Google Earth also feels a bit more intuitive. For instance, it has a panel for you to import/export KMZ or KML files. You can edit the map, and export your features for use in other software. By making a new project, you can also create presentations that can fly you across the globe to sightsee or showcase other locations in the world.
Winner: Google Earth
Conclusion
Whether you're using Google Earth or Google Maps, they both can help you see the world with updated imagery, 3D topography, location data, and Street View information.
The focus of Google Maps is on local navigation and routing.
Whereas Google Earth has a large education component and is stronger with historical and 3D imagery as well as editing.
Can you think of any other ways to compare Google Earth vs Google Maps? Please let us know in the comment section below.