gvSIG Software Review: Desktop, 3D and Mobile GIS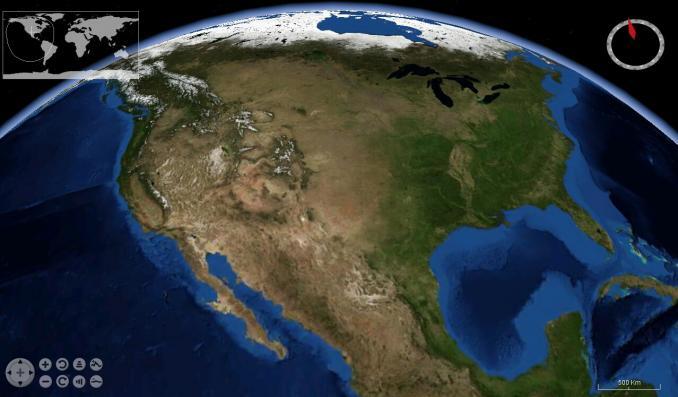 Map all day. Geoprocess all night. Download gvSIG software because it's one of the top open source GIS software available today.
gvSIG emerged in 2004. Since then, it's been fine-tuned for more than a decade. With boatloads of open source features, we'll show you exactly why it's so good. Let's get down to business.
Pros/Cons of gvSIG
Here are some of the advantages and disadvantages of using gvSIG compared to other GIS software applications.
gvSIG Ratings
Ranked #12 from 30 GIS Software
Render captivating 3D layers with gvSIG 3D
gvSIG puts your GIS data into the third dimension with its 3D plugin.
Leveraging NASA's World Wind SDK, gvSIG's 3D interface can suddenly bring your data to life.
For example, here's a screenshot of the flat 3D viewing scene:
When you switch from flat terrain to a global view, suddenly the whole planet really comes to life.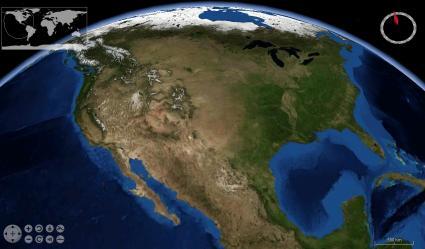 One of the neat things is that you can sync your viewport and create fly-throughs. This is beneficial because you can know where you are on the map at all times.
The 3D plugin is an out-performer every single step of the way.
If you eat, sleep, and breathe 3D, then this plugin competes with Esri's 3D tag team ArcScene/ArcGlobe and Qgis2threejs (JavaScript WebGL).
Pro Tip: If your data isn't lining up in gvSIG 3D, check its projection. The active view projection must be in EPSG:4326.
Collect data in the field with gvSIG Mobile
The non-sedentary GIS practitioner is one with nature. They have to be ready and willing for fieldwork at the spur of the moment.
gvSIG Mini Maps is an Android app that you can install to your home screen and never look back.
How mini you ask? Let's just say that even the logo on your tablet is mini:

gvSIG Mini Maps is exciting because it allows you to navigate the world using a full set of free on/offline maps from your phone or tablet GPS.
Add your local, WMS layers, or tile map services out in the field.
…And retrieve information on the fly about those features on your display.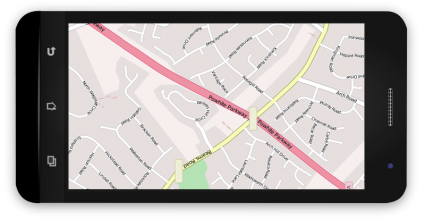 The other big option is gvSIG Mobile. Simply, gvSIG can turn your Windows Mobile device into a GIS data collector.
Some of the case studies for gvSIG Mobile involve:
Collecting rainfall amounts.
Updating commercial areas.
Managing road networks and safety.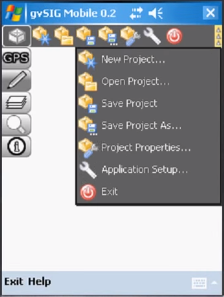 Cost-savvy field crews are embracing gvSIG Mobile because it's easy to use and has an impeccable list of case studies.
And it's really quite good compared with other mobile GIS options like the Esri mobile tag-team ArcPad and ArcCollector, Fulcrum, and QField.
If gvSIG Mobile started rolling out apps on Android and iPhone, there would be a lot of smiling field crews.
Master mapping in gvSIG
The mapping interface will come naturally to you in gvSIG. You can map out anything in detail.
Symbolize, label and graph out data in a gvSIG View or Map. Here is a map we made in seconds showing the population change of major cities in the United States in 1950, 2000, and 2050 (projected):
You are going to start with the bare minimum for symbols. But you can simply add symbols with plugins to create captivating maps that can impress anyone, including your mom.
Save your project (.gvsproj) and come back to it later.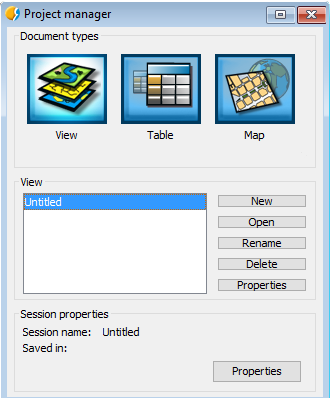 Some of the small things like having a custom icon for polygon, polyline, and points could add a bit of oomph and make it more user-friendly.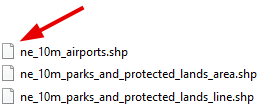 Bend space-time with neat time tools
Ok, maybe not bend space-time. But gvSIG is as reliable as they come for Time Manager tools.
Because there is really no shortage of new and innovative tools to test out here.
The geosocial toolbox is intriguing. It really is. Twitter is a data goldmine if you know how to extract it. You can make it even better if you can understand its geography.

Did this tool work 100%? No, it didn't. But the innovative approach gvSIG takes here is impressive, to say the least.
As CAD creeps into GIS (and vice versa), gvSIG has built sophisticated tools to trace geometries, edit vertices, snap and split lines, and polygons. OpenCadTools improves and adds new features to the default CAD tools included with gvSIG software.
Needless to say, the CAD tools are impressive on gvSIG: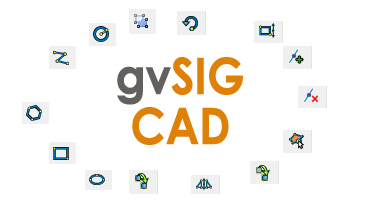 Remote sensing is powerful in gvSIG. It even made our top 10 open source remote sensing packages list.
gvSIG software delivers a more diverse range of tools like Tassled Cap which is ideal for monitoring vegetation health/vigor and urban growth. On top of that, the Vegetation Indices toolbar analyzes chlorophyll and plant health with multispectral raster data: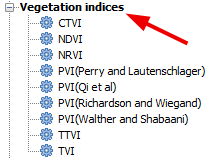 And there are loads more for all audiences with 355 tools in total:
Geoscientists will want to look at the Landform classification toolbox.
Statisticians should take a long look at geostatisitcal tools.
Transportation planners now have access to gvSIG Roads.
Explore your geodata dynamically with NavTable
NavTable is a top-notch plugin to install as part of your gvSIG Desktop. It has shades of ArcMap's Data-Driven Pages and QGIS Atlas because you can navigate through each table's records one by one.
The dynamic view is a refreshing way to explore data like a TV remote control. Flip through your records as if you have the power to turn channels with your thumb.
On top of that, fields are shown in a vertical style that makes it easier for you to understand.
The only downfall was that this plugin install slowed gvSIG. Despite the kinks that need to be ironed out, overall NavTable is a neat idea.
New developments: gvNIX and gvSIG Online
gvNIX is a tool that generates web services from Java code in minutes. It's multi-platform and can be used in Linux, Mac, and Windows. Users can interact with attribute information on a map with concurrency control. You can generate reports with gvNIX. It has a responsive UI with HTML5 and CSS3 structure.
Large organizations are using spatial data infrastructure systems to manage their geospatial. The open source solution that gvSIG provides to overcome this obstacle is gvSIG Online.
Data can be shared in the cloud. Powerful administration tools are interoperable and are integral solutions to large organizations. All the components are available for the integration of IDE in open source software.
What's next for gvSIG?
Some of the highlights of gvSIG software include:
Doing serious mobile GIS data collection
Visualize data in three dimensions
Inspect tables and records with NavTable
Unique tools that make gvSIG stand out like geosocial tools
Easily, it's the #1 product originating from Valencia, Spain – edging out the Valencia Orange. With translations in 20 languages, gvSIG is a world-class GIS software system.
It falls under the GNU license. This means that it's free to use, distribute, study, and improve.
READ MORE: 13 Free GIS Software Options: Map the World With Open Source GIS Mapping Software
Have you used gvSIG before?
gvSIG is an under-rated option for everyday GIS uses.
Give it a test run.
Its strong points are its wide range of unique analysis tools, field collection apps, and its easy-to-use GUI.
If you want to see how gvSIG ranks amongst other GIS software, be sure to check out our articles below.