Mango Map Review
Creating a decent web map can be tricky and requires a good deal of hard work.
While other web mapping platforms pack as many features as they can, Mango Map takes a different approach.
Instead, they focus on usability… Because sometimes, simplicity is the ultimate sophistication.
Let's take a look at this web mapping platform in a bit more detail.
Types of Maps
First, you start by uploading your data. It's flexible and accepts a wide range of GIS formats. Next, select the type of map including:
Bubble Map
Category Map (Thematic map)
Comparison Map
Heat Map
Multivariate Submission
Quantity Map
Although the features in Mango Map are not terribly rich, it's also not overwhelming for casual users.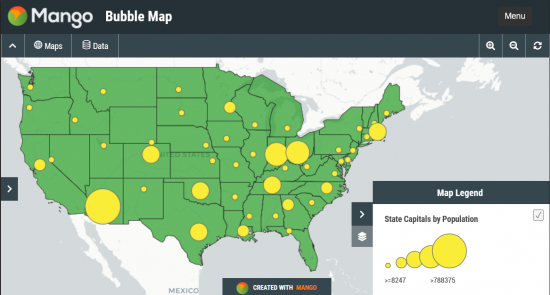 Tools and Functionality
Mango Map is simple and effective. You don't get a whole lot of functionality like routing, story maps, or 3D. But you do get a lot of practical tools:
Measuring
Bookmarks
Calculator
Custom Popups
Printing
Search by Address/Attribute
Sketching
One neat feature is how it clusters points at a small scale. But when you select one, it automatically explodes the points so you can see them individually.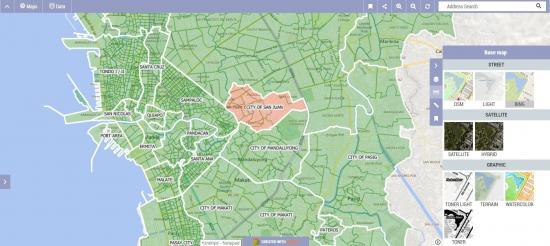 Pricing
If you're a non-techie and just want to build maps online (nothing fancy), it's the most reliable option.
Mango Map pricing ranges from 50-500$ per month. If you want to test it out before you buy, it also has a free trial too.
The longer plan you get, the cheaper it costs. It's as reasonable as it gets for web mapping patterns
Unlike other web mapping platforms, Mango avoids the "credits" model. This ensures you're not opening your wallet every time you want to do something.

Mango Map: Wrap Up
Mango Map is ideal for casual users who don't want a fancy map. The user interface is intuitive and not aimed at programmers.
It doesn't have any APIs or anything like that. Just simple web mapping.
Mango is the most inexpensive web mapping platform. Plans are less than $50 per month.
It's not only priced reasonably, but it's also one of the easiest to use.