Manifold GIS Systems: Software Review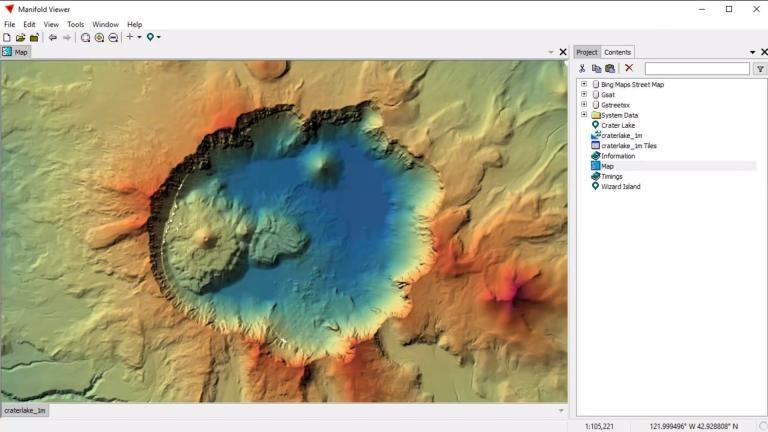 Manifold GIS is one of those mapping suites that you can get a hang of quickly. The current release is Manifold 9 (M9). It consists of the following stand-alone applications: (1) Desktop application (Free viewer and full suite), (2) Object Library, and (3) Internet Map Server.
Manifold GIS has more or less the full capabilities of the larger GIS software suites. But the key is that you get it without the large price tag. For Manifold GIS, the emphasis is on speed. Just remember that when you hit a fork in the road, what do you do? You look the devil in the eye and take this ride.
Pros/Cons of Manifold GIS
Here are some of the advantages and disadvantages of using Manifold GIS compared to other GIS software applications.
Manifold GIS Ratings
Ranked #14 from 30 GIS Software
Need for Speed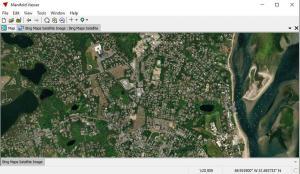 If you need speed, one of its biggest highlights is that it's considerably faster than other GIS software. But how does Manifold speed up viewing and analysis? It uses two main methods:
When you add a shapefile, it copies the data to an internal database. Because it stores it internally, it frees the data from the limitations of shapefiles (or any file type).
The next big reason is it uses true parallel processing. Instead of using a single core, Manifold uses all of the CPUs and GPUs in your GIS workstation. This not only makes it faster for analysis. But for viewing too.
This is the key purchasing point. If other software runs into bottlenecks, then Manifold might be an ideal option for you. It renders imagery at blistering speeds and handles viewing quicker than most other GIS software.
Manifold GIS: Analysis and Cartography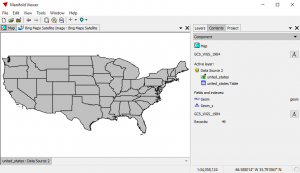 You don't get the full list of highly specialized extensions and plugins in Manifold. For example, it lacks some of the advanced vector, raster, network, editing, and cartography tools. But you still get hundreds of tools to pick from.
The cartography lags behind other GIS software. Even though you can piece together some decent map layouts, there are limited symbology, labeling, and cartography options.
You can't drag and drop anything into the Manifold Viewer. Instead, you have to add the data source each time, which can be a pain in the neck. On top of this, you have to select your GIS file format before you can even add it.
The ability to build customizable, interactive web maps and apps is still not here either. This means that it might not need a full solution for your GIS shop. But it's slowly creeping in that direction.
Great Support and Community
Manifold GIS has a fairly active community. They have a forum dedicated to support and open discussion at georeference.org.
Manifold offers their read-only viewer for free. But this isn't your typical viewer. It's more powerful because it leverages parallel GPUs. This is a feature that not a lot of GIS software can do.
There used to be a 30-day trial edition for Manifold GIS with strings attached. Unfortunately, this is no longer available. So from here on out, it's either all-in or nothing.
I've seen companies offer their software until they can prove to their employer that it's useful. I've seen free trial evaluations for the whole product so they know exactly what they are paying for. But, rarely, you can't test it out before buying.
Summary: Manifold GIS
For GIS bargain hunters who have a need for speed, Manifold GIS is an ideal solution.
Are you living life in fast-forward or living it in slo-mo?
Manifold is a combination of mapping, CAD, DBMS, and image processing.
It's the hallmark of raw speed and power. But you don't get the full set of features like other GIS software.
What do you think of Manifold GIS? Please let us know with a comment below.