Sudan Map – Cities and Roads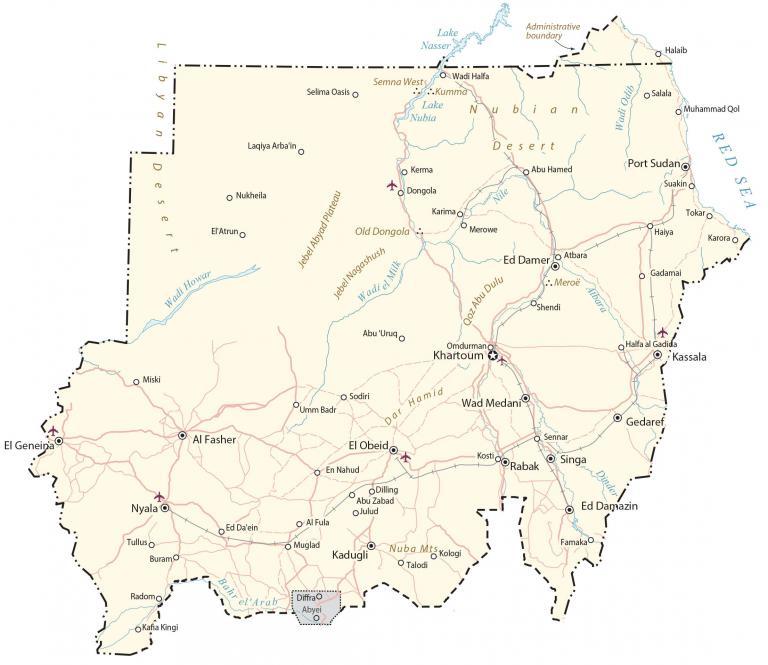 Download
This map of Sudan displays cities, roads, water, satellite imagery, and elevation. It contains features like the Nile River, the Red Sea, and deserts in the north of Sudan.
About the map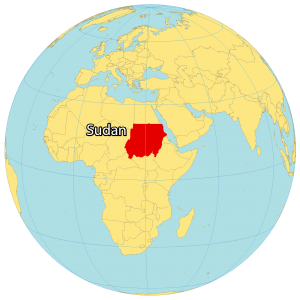 Sudan is a country located in northeast Africa along the Red Sea. It's known for its large swaths of desert, ancient pyramids, and the Nile Valley.
It borders Egypt to the north, Libya to the northwest, Chad to the west, the Central Africa Republic to the southwest, South Sudan to the south, Ethiopia to the southwest, and Eritrea to the east.
The capital city is Khartoum but its largest city is Omdurman. Other major cities in the country of Sudan are Nyala, Port Sudan, and Kassala

Sudan in Google Maps
You are free to use our Sudan map for educational and commercial uses. Attribution is required. How to attribute?
IMAGERY
Sudan Satellite Map
Sudan is the third-largest country in Africa (15th largest in the world) occupying an area of 1,886,068 square kilometers (728,215 sq mi). In comparison, it's larger than Libya but smaller than the Democratic Republic of Congo.
The most common type of landscape in Sudan is the Libyan and Nubian Desert to the north. But it transitions from desert to the Sudanian savanna to the south with a region known as the Sahel.
HILLSHADE
Sudan Elevation Map
Sudan is mostly flat and covered in deserts in the south. Whereas its most elevated location is to the south of the country. For example, this includes the Moro Hills lie in the south and Marra Mountains to the southwest.
At 3,042 m (9,980 ft), the Deriba Caldera is the highest peak within the Marra Mountains. Its major river is the Nile River, which flows through 11 countries and is the primary water source for Sudan. Otherwise, its largest lake is Lake Nasser, which is a reservoir on the Nile River.