Download
About the map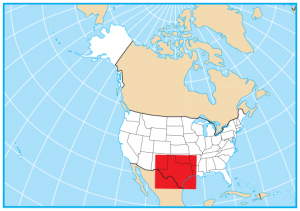 The expression in Texas goes: "Everything Is Bigger in Texas". And for counties, it's no different. Texas has a whopping 254 counties! This is 95 more counties than Georgia, which has the second-highest tally. Thus, no other state in the US has more counties than Texas. In fact, they don't even come close to matching Texas. But we were able to fit all 254 counties in this Texas county map.
Four counties in Texas rank in the top 20 for the highest population in the United States. These counties include Harris County (4.7 million people), Dallas County (2.6 million people), Tarrant County (2.1 million people), and Bexar County (2.0 million people).
For size, Brewster County is the largest occupying an area of close to 6,200 square miles. Then, Pecos, Hudspeth, and Presidio County are the next largest counties in Texas. On the other hand, Rockwall County is the smallest county occupying an area of less than 150-square miles. Rockwall County is sandwiched between Dallas, Hunt, Kaufman, and Colin in the east of Texas.
Texas map collection
Texas Maps
City Maps in Texas
Texas county map
References
US State Maps