Wisconsin Lakes and Rivers Map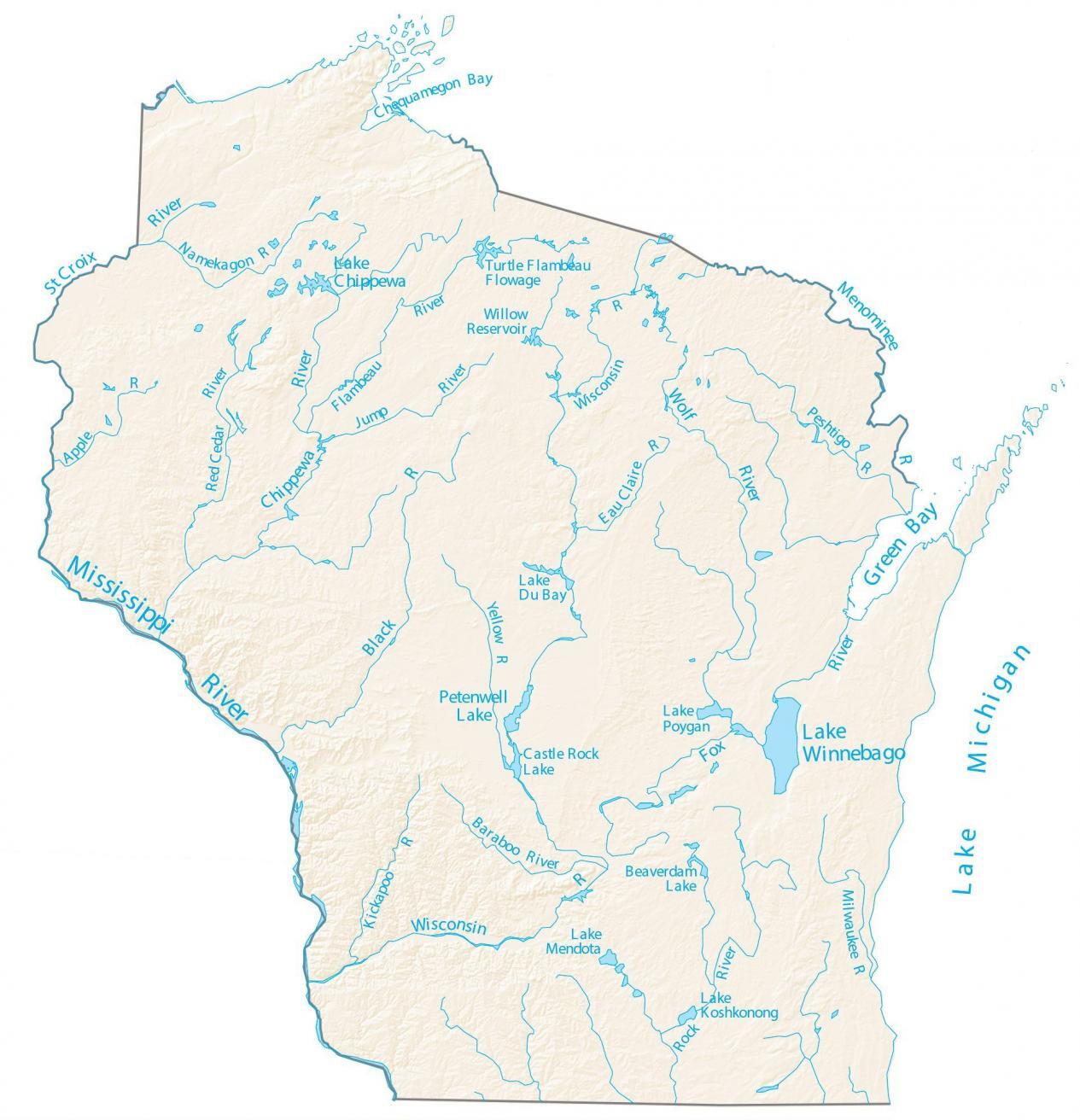 About the map
This map displays major rivers, reservoirs, and lakes of Wisconsin like the Wisconsin River. In general, rivers in Wisconsin flow into the Gulf of Mexico and the Great Lakes.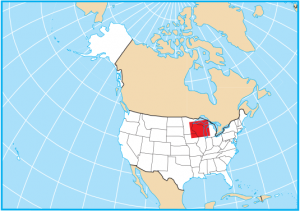 The Mississippi River, Wisconsin River, and Rock River are the longest rivers in Wisconsin. For the western border of Wisconsin, it's the Mississippi River that separates Wisconsin from Iowa and Minnesota. Then in the northeast, the Menominee River forms a border with Michigan.
Other than Lake Michigan, Lake Superior, and Lake Huron, the largest lakes in Wisconsin are Lake Winnebago, Lake Pepin, and Lake Petenwell. By far, the largest is Lake Winnebago at 131,840 acres. This is more than five times larger than the second-largest lake in Wisconsin, Lake Pepin.
Wisconsin map collection
You are free to use our lakes and rivers map of Wisconsin for educational and commercial uses. Attribution is required. How to attribute?
Wisconsin lakes, rivers and reservoirs
Lakes and reservoirs
Lake Winnebago
Lake Michigan
Lake Superior
Petenwell Lake
Castle Rock Lake
Poygan Lake
Lake Superior
Willow Reservoir
Lake Du Bay
Lake Koshkonong
Beaverdam Lake
Lake Mendota
Rivers and streams
Wisconsin River
Chippewa River
Menominee River
Wolf River
Black River
St Croix River
Mississippi River
Chippewa River
Flambeau River
Rock River
Red Cedar River
Fox River
Namekagon River
Flambeau River
Jump River
Wisconsin River
Peshtigo River
Eau Claire River
Milwaukee River
Baraboo River
Kickapoo River
Yellow River
Apple River
Bays
Green Bay
Chequamegon Bay
City Maps of Wisconsin
References