ArcGIS Experience Builder (ExB)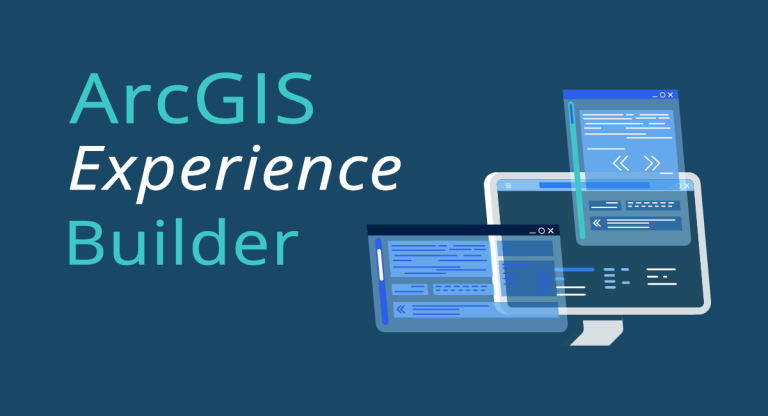 ArcGIS Experience Builder (ExB)
ArcGIS Experience Builder helps you create websites from scratch with various types of widgets and a drag-and-drop interface.
It enables you to build unique web experiences with complete control over layout, design, and elements.
You can start with a template, customize its widgets, and connect seamlessly to data to create a compelling web experience with your audience.
But the key to it is that it unifies your content dynamically from everything such as Survey 123, Story Maps, and ArcGIS Online.
ArcGIS Experience Builder Launchpad
The Experience Builder Launchpad is the home base that gives you a quick overview of the different projects you've worked on.
It lets you see at a glance an overview of what you've done and how it all fits together. Plus, it's a way to revisit previous projects you've worked on.
You can use the launchpad to keep track of your various projects, get a holistic overview of your existing digital footprint, and keep your experiences up to date.
Build an Experience
The main advantage of using ArcGIS Experience Builder is that there are numerous pre-existing templates available.
First, you have to give your app a title. From there, you will outline which widgets belong in the header, body, and footer of your webpage.
Data connectivity is key. Data can be from private or public sources like ArcGIS Online. But it's the data that drives the content in each Experience.
This Experience app above is a mission tracker for the Perseverance Rover and Ingenuity Helicopter on the surface of Mars.
Experience Content and Design
By leveraging widgets, data, and the Esri JavaScript API, the ArcGIS Experience Builder is a user-friendly tool that allows you to quickly build a website.
For example, you will often add columns to your Experiences, which is like a container into which you can add other widgets. Each one adapts to mobile displays, which is standard in web development.
ArcGIS Experience Builder leverages Typescript, React Library, Redux, and Webpack. There is also the Jimu Framework if you want to extend Experience Builder.
There are lots of options to customize your pages. For instance, you can adjust the layout by styling on the right-side page. Although it's still relatively new, there are lots of widgets you can add in with new features getting added regularly.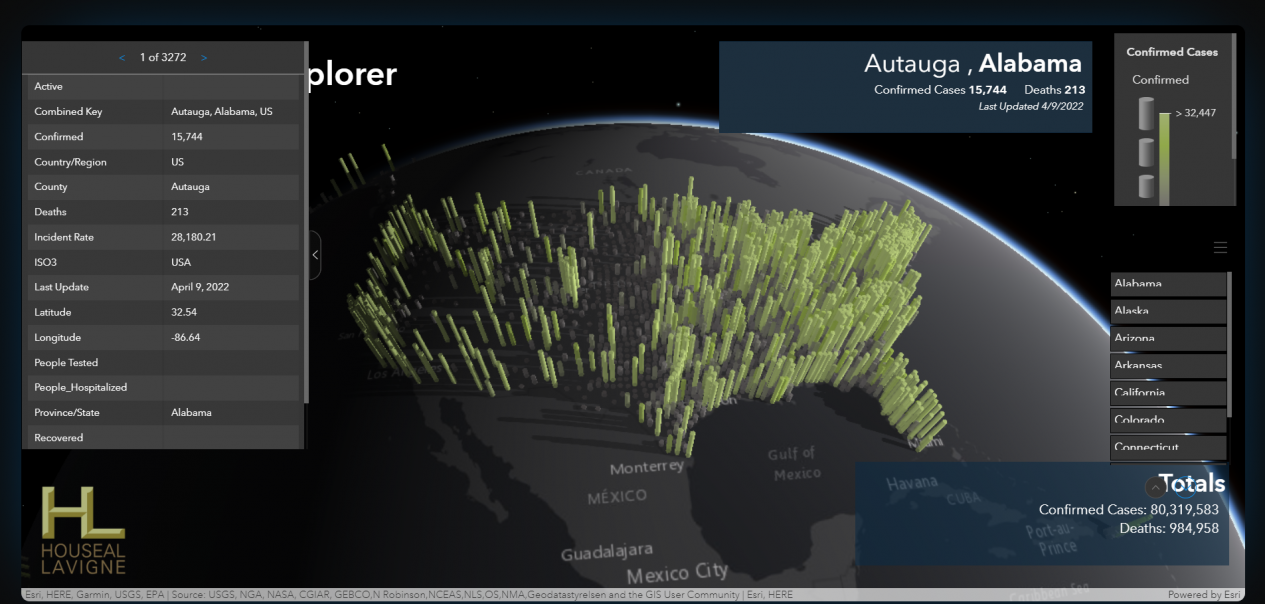 The ArcGIS Experience Builder above shows cases at the county level with a 3D depiction for bar charts.
Conclusion
ArcGIS Experience Builder is a powerful way to build a website from scratch without requiring any programming knowledge.
You can use the tool to create simple websites that incorporate ArcGIS Online data for users of all experience levels.
It's extensible and customizable with a lot of options to change the layout of your pages and add different types of widgets.
Do you use ArcGIS Experience Builder? What do you think of it? Please let us know with a comment below.