What is Full Motion Video (FMV)?
FMV: Video on Maps
Full motion video (FMV) synchronizes videos with maps. As you play a video, the dot on the map moves where the video was taken.
If you want to digitize anything like diseased trees in your video, you simply draw it on the map canvas. Then, each feature in the map canvas appears in the video or vice versa.
When you see the track where the aircraft flew, it doesn't show just a moving point. Instead, it shows the whole footprint of where the video represents on the map.
Sounds cool? Here's more on what is Full Motion Video.
What Types of Aircraft Can You Fly?
Really, there aren't a lot of aircraft restrictions for what a typical full-motion video package can consume. They can handle a lot of different types of aircrafts.
For example, the most common aircraft are drones (UAVs), helicopters, and airplanes. Most full-motion videos can handle stationary cameras and live feeds too.
But you can even look way up in the sky. Look even further to low Earth orbit. Full motion video can consume Skybox satellite videos captured at sub-meter resolution.
Or think about your hovercraft project that you've always wanted to build. You can add these as full-motion videos too. Even if you want to attach a camera to a pigeon, you can use these tracks as full motion video. Of course, as long as you get the video back.
But the key is having the right metadata. If you don't have the right metadata, you can't see the proper footprint for a full-motion video.
Learn more GIS specialized tools:
True Full Motion Video (FMV)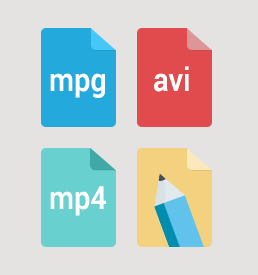 When aircraft platforms carry the right MISB metadata, it makes the video fully GIS-ready.
Only at this point can it become a true full-motion video. This is because the metadata file contains the necessary geographical information.
We can use this metadata to show on the map where the camera is currently looking at. It delineates each corner of the video and tracks its movement along its path.
This camera footprint is reflected in the map canvas. When the aircraft ascends, descends, and turns, the camera footprint adjusts accordingly.
Now, users can capture features in the map which are integrated into the video itself. This is how video-aware maps become a powerful source of information.
Full Motion Video Software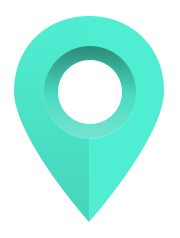 Esri FMV Add-on
The Esri FMV add-on seamlessly integrates full motion video in an ArcMap session. As part of the Esri platform, it comes with a video player, video manager, and geoprocessing tools. One of the common tools is the multiplexer, which stitches GPS data into video format for it to become FMV compliant.
QGIS Full Motion Video Plugin
The open source QGIS full motion video plugin gives a spatially referenced video for users to analyze, visualize, and process. Through the video metadata, you can capture the video frames in mp4, AVI, and various other formats. For help using this software, here's a helpful guide on how to use QGIS.
Full Motion Video in ENVI
Harris Geospatial Solutions package for full-motion video is in ENVI. You can view the track where the aircraft flies as shown as a moving point. It has an inspector for the video metadata to create reports. Overall, it is a fairly decent package for full-motion videos.
Fly in full motion video
As you've learned today, full-motion video spatially enables videos on a map.
For each video, you can track their path interactively and even as dynamic footprints.
From here, you can digitize features as you see them in the video. Then, each point on the map appears in the video and vice versa.
Do you use full motion videos? What works? And what doesn't? Please let us know with a comment below.