A List of Highways and Roads GIS Datasets
Geometric Networks in GIS
Geometric networks in GIS enable connectivity between lines on a map. Otherwise, they would just be lines without any relation to each other.
A network dataset supports routing analysis by establishing a linear flow of travel. Networks analysis applies rules like one-way streets, speed limits, height restrictions, costs, and impedance in the analysis.
But where do you find geometric networks that you can use in your network analysis?
Lucky for you, here are some of the best places to look for road and network datasets.
1. OpenStreetMap Network Dataset (Free)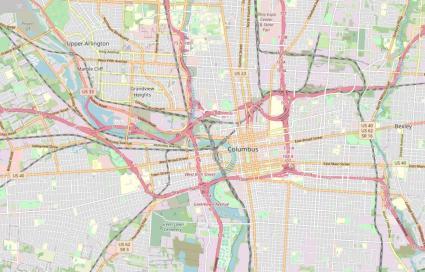 OpenStreetMap has some of the most detailed information on our planet because it's always updated by people like you and me.
Depending on where you look, the coverage of the OpenStreetMap road network is completed. But you can see gaps of missing data at times for areas where the community hasn't put as much focus.
A tag denotes transportation features if they are highways, roads, paths, alleys, or motorways. But OSM data also includes bus stops, traffic lights, and stop signs.
It's good if you're cautiously optimistic about OSM data. But in the back of your head, you have to always remember that it completely depends on the area. If you want to test out this data in your area, check out our guide on how to download OSM data for free.
2. US Census – TIGER Data (Free)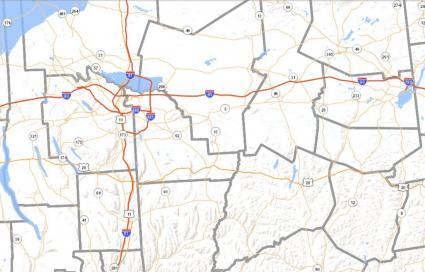 TIGER stands for "Topologically Integrated Geographic Encoding & Referencing". It's this data model that the US Census Bureau uses to capture the entire TIGER road network of the United States.
In fact, all of the TIGER roads were imported into OpenStreetMap back in 2008. This formed the basis of the road network in OSM. But OSM wasn't the only one to use TIGER data. Evan Waze and MapQuest have used this as their road networks too.
One of the nice things about the US Census Bureau is that they also have an address look-up tool for geocoding. The US Census Geocoder converts any address in the United States to an approximate latitude/longitude coordinate.
3. ArcGIS Streetmap Premium (Paid)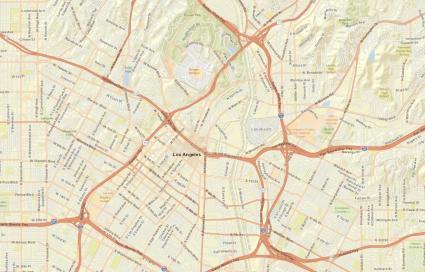 Now, we don't generally recommend using any sort of paid option. We love leveraging open and free GIS data sources, whenever possible.
That's why I highly recommend using any of the first two options before this one. You can also reach out to your local government data, as most government data is also open source.
But if you want no-hassle, quality street data, then ArcGIS Streetmap Premium is an option for you.
The main reason to purchase it is that you can immediately plug it into any routing, map display, or geocoding problem you want to solve. Also, it works behind your firewall and is ideal if you're already using Esri ArcGIS.
Data Models in a Network Dataset
These are features that typically belong to a network dataset:
Streets – Linear features
Junctions – Built automatically where edges of lines connect
Turn features – Transitions between edges as linear features
Traffic – Table with traffic counts
Building clean, topological geometric networks is vital for a robust road network. A good place to stay is using the Integrate Tool.
Common Attributes
Here are the common attributes in network datasets that help drive the results in each network analysis:
One-way – Determines the one-way direction of streets
Length – Helps in shortest route calculation
Travel Time – Assists in shortest route calculation
Hierarchy – Ranks streets for long routes and travel importance
Speed – Calculates for travel time
Road Class – Classifies roads (Local road, highway, ramp, roundabout, etc)
Street Name – Assists in listing travel directions
Elevation – Helps for underpasses and overpasses
Restrictions – Determines prohibited turns or height restrictions
Rules drive geometric networks to create the optimal routes of travel. For example, junctions determine the types of stops or turns that are permitted.