Missouri Lakes and Rivers Map
Missouri Maps
Missouri Cities
About the map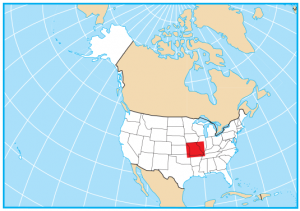 This map shows major rivers, reservoirs, and lakes of Missouri like the Mississippi and Missouri Rivers. In fact, these two rivers delineate the eastern and western boundaries of Missouri.
On the east side, it's the Mississippi River that separates the states of Illinois, Kentucky and Tennessee. Then, on the north west side of Missouri, the Missouri River separates the states of Kansas and Nebraska. In general, rivers in Missouri flow into the Gulf of Mexico.
The largest lakes in Harry S. Truman Lake, Lake of the Ozarks, Bull Shoals Lake, and Table Rock Lake. Each lake exceeds an area of 40,000 acres in area.
Missouri lakes, rivers and reservoirs
Lakes and reservoirs
Lake of the Ozarks
Table Rock Lake
Bull Shoals Lake
Stockton Lake
Harry S Truman Reservoir
Norfork Lake
Mark Twain Lake
Thomas Hill Reservoir
Pomme de Terre Lake
Rivers and streams
Missouri River
Mississippi River
Osage River
Current River
Grand River
St Francis River
Gasconade River
Meramec River
Little River
Platte River
Chariton River
Salt River
Cuivre River
Lamine River
Blackwater River
S Grand River
Marais des Cygnes River
Sac River
James River
Niangua River
Big Piney River
Black River
Bourbeuse River
Fabius River
Salt River
Thompson River
References
Missouri Maps
Missouri Cities
Free US Maps
Select a state to view its map