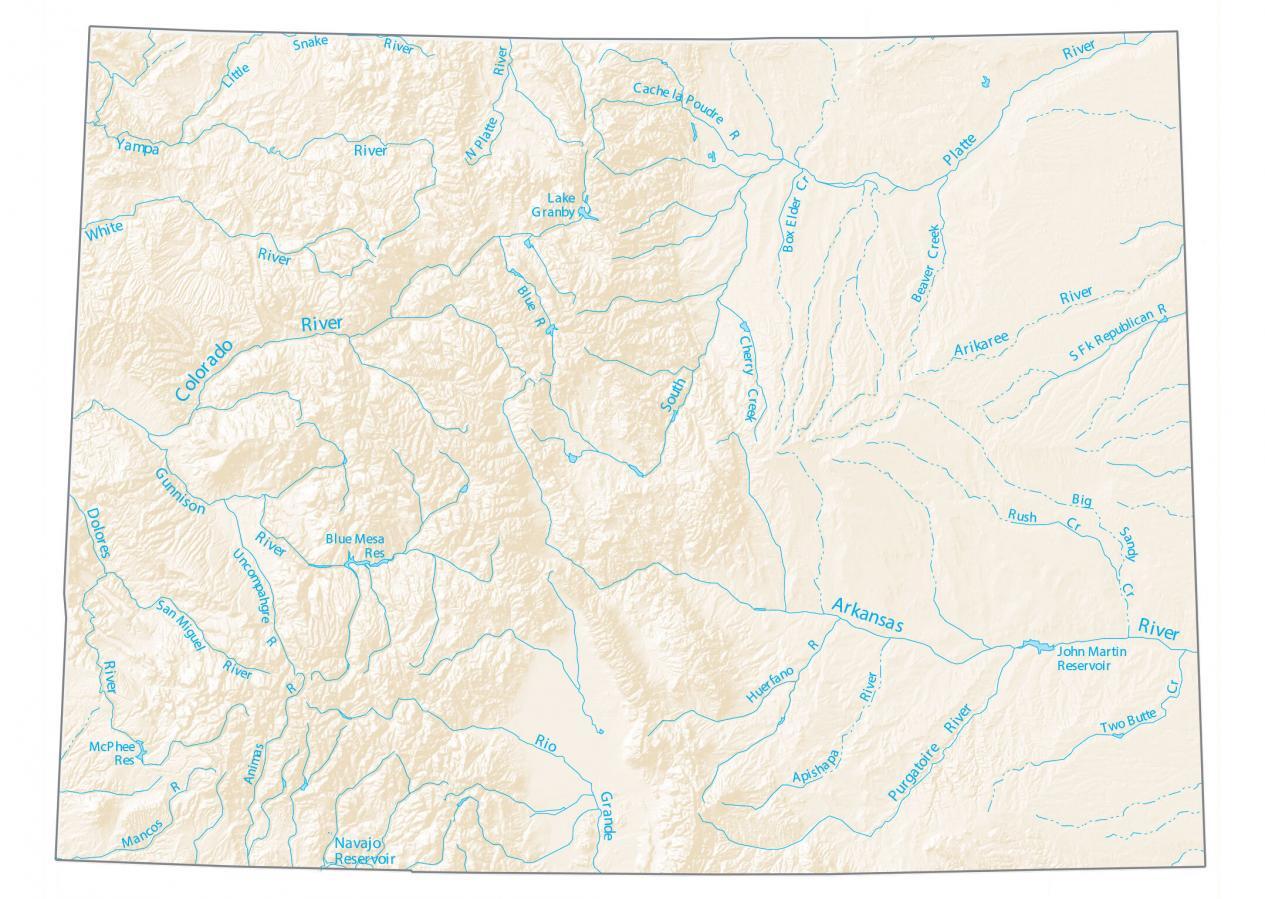 Download
You are free to use our lakes and rivers map of Colorado for educational and commercial uses. Attribution is required. How to attribute?
About the map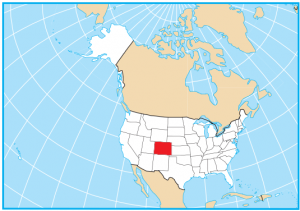 In general, rivers in Colorado flow into the Gulf of Mexico and the Great Basin. This map shows Colorado lakes, rivers, and streams. For example, the Colorado River, Rio Grande, and Arkansas River are the main watercourses in the state.
Blue Mesa Reservoir, John Martin Reservoir, and Lake Granby are the largest reservoirs in Colorado, Despite the fact that Colorado is landlocked, its lakes provide plenty of shoreline for swimming and recreation.
The Colorado River is one of the largest rivers in the United States, flowing for 1450 miles through Arizona, California, Nevada, Utah and of course the state of Colorado. In fact, this river starts in the central Rocky Mountains, through the Grand Canyon, until it reaches Lake Mead in Arizona.
Colorado map collection
Colorado Maps
City Maps of Colorado
Colorado lakes, rivers and reservoirs
Lakes and reservoirs
Navajo Reservoir
John Martin Reservoir
Lake Granby
Blue Mesa Reservoir
McPhee Reservoir
Rivers and streams
Colorado River
Arkansas River
South Platte River
White River
Yampa River
Purgatoire River
Dolores River
Arikaree River
Rio Grande
Gunnison River
South Fork Republican River
Big Sandy Creek
Cache la Poudre River
Blue River
Little Snake River
Animas River
Two Butte Creek
North Platte River
Uncompahgre River
San Miguel River
Mancos River
Huerfano River
Apishapa River
Rush Creek
Cherry Creek
Beaver Creek
Box Elder Creek
References
Maps of America
This US time zone map shows the six time zones of the United States such as the Eastern, Central, Mountain, Pacific, Alaska and Hawaii-Aleutian time zones.
There are really several ways to see elevation in the United States. But the most common way to see a US elevation map is through a digital elevation model.
US State Maps
Select a state to view its map