Indonesia Map – Cities and Roads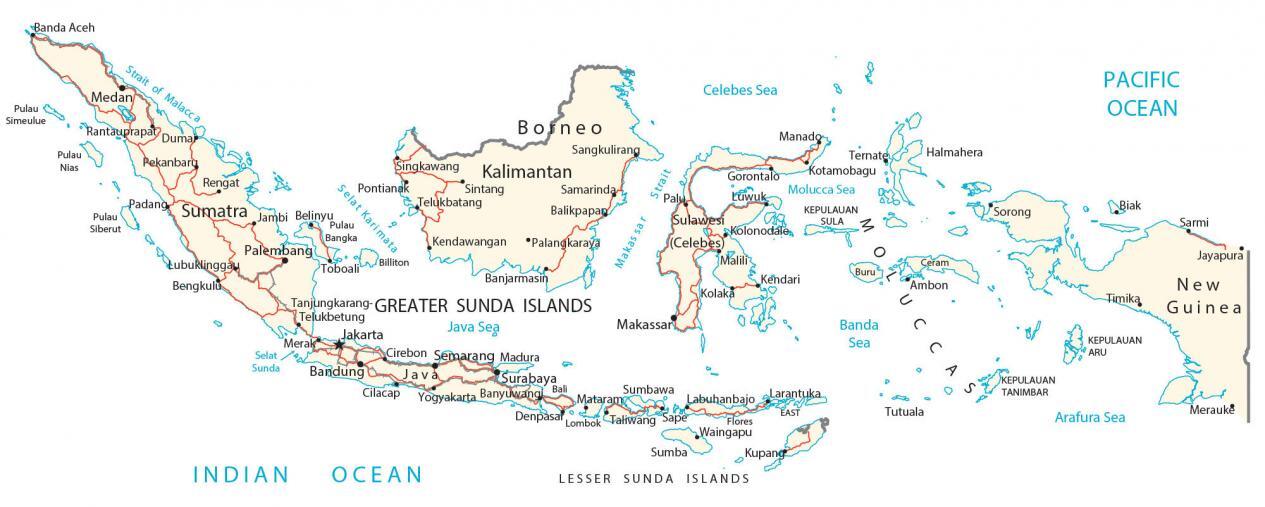 Download
A map of Indonesia that contains cities, towns, highways, and islands. From its mountains to its coastal plains, satellite imagery, and a physical map show the topography.
About the map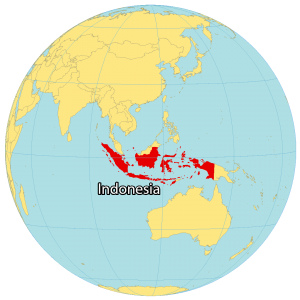 Indonesia is an archipelago in southeast Asia next to the Indian and Pacific Oceans. In fact, it's the largest archipelago in the world consisting of over 17,500 islands. While five are major islands, 6000 are uninhabited.
The country has the fourth-highest population in the world, after China, India, and the United States. Indonesia is also an internationally divided island with Papua New Guinea and East Timor. It's also very close to Brunei, Singapore, and Malaysia in the north, as well as Australia in the south.
With a population of over 276 million people, Indonesia is the fourth most populous country in the world. The majority of the population is concentrated on the island of Java, which is home to the capital city of Jakarta. Other major cities in Indonesia include Surabaya, Bandung, and Bali.

Indonesia in Google Maps
You are free to use our Indonesia map for educational and commercial uses. Attribution is required. How to attribute?
IMAGERY
Indonesia Satellite Map
The five main islands of Indonesia are Sumatra, Java, Kalimantan (Indonesian Borneo), Sulawesi, and Papua (the Indonesian section of New Guinea). But the archipelago contains thousands of islands in the surrounding area.
Altogether, Indonesia occupies an area of 8,063,601 square kilometers (3,113,374 sq mi). Indonesia is home to the world's third-largest area of rainforest after the Amazon and Africa's Congo Basin. As part of the rainforest habitat, they serve as some of the highest biodiverse regions in the world.
PHYSICAL
Indonesia Physical Map
Indonesia is a mix of coastal plains with some mountainous areas within the interior of its islands. For example, the islands of Sumatra, Borneo, and Papua contain the Barisan, Kapuas, and Maoke Mountains.
At 4,884 m (16,024 ft) in height, Puncak Jaya (Mount Jayawijaya) is the highest mountain in Indonesia on the island of New Guinea. Many of the mountainous areas in Indonesia are active volcanoes, such as Mount Merapi on the island of Java.