China Map – Cities and Roads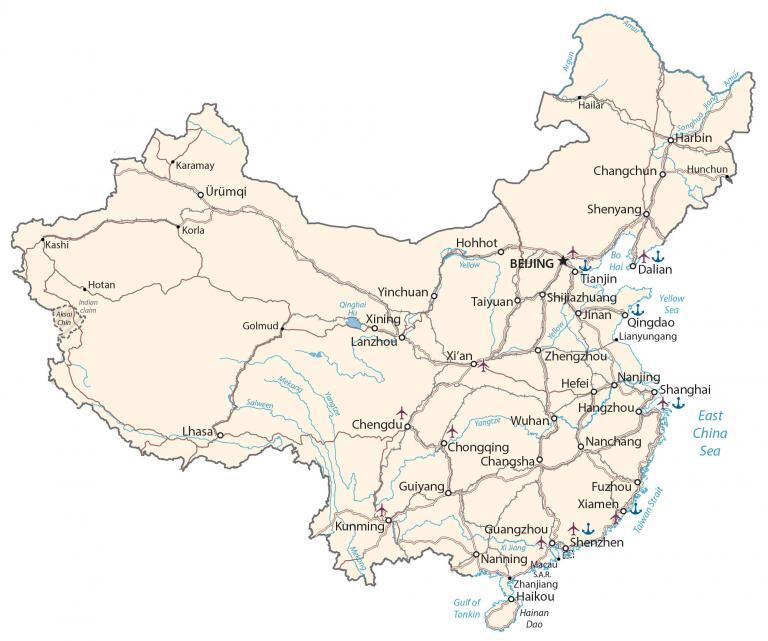 Download
This map of China contains major cities, towns, roads, and rivers. From the Gobi Desert to Mount Everest, this China map collection includes a physical map, satellite imagery, and a provincial map of China.
You are free to use our China map for educational and commercial uses. Attribution is required. How to attribute?
About the map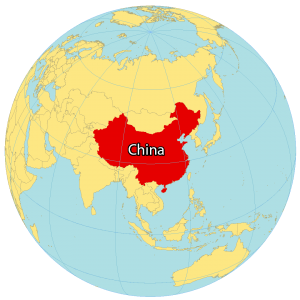 China (People's Republic of China) is the third-largest landmass among countries, behind Russia and Canada. It's slightly larger than the United States, which is the fourth largest country in the world.
It's a rapidly growing economy and is the most populous in the world with over 1.4 billion people. The capital city is Beijing but its largest city is Shanghai on the coast of the East China Sea
It borders Mongolia, Burma (Myanmar), Russia, Kazakhstan, Pakistan, India, Bhutan, Laos, Vietnam, North Korea, Nepal, Afghanistan, Tajikistan, and Kyrgyzstan. Also, China's coastlines add up to 14,500 km (9,010 mi) along the Yellow Sea, East China Sea, and the South China Sea.

China in Google Maps
SATELLITE IMAGERY
China Satellite Map
China occupies an area of 9,596,961 square kilometers (3,705,407 sq mi), which makes it smaller than Canada but larger than the United States. Its landscape is diverse with influence from the Himalayas to the southwest and its coastal climate next to the East China Sea.
The north is arid with the Gobi and Taklamakan Deserts. Whereas the south is characterized by wetter conditions and subtropical forests. Forests cover over 20% of China but agricultural land usage is at about 56%.
PHYSICAL MAP
China Physical Map
The terrain in China is mostly mountains, high plateaus, and hills. It also consists of deserts in the west, with plains in the eastern part of the country. The highest point in China is Mount Everest, which is also shared with Nepal.
This is the highest mountain peak above sea level in the world at 8,848 meters (29,029 ft) in height. Some of its major mountain chains include Wuyi, Tien, Hengduan, and the Greater Khingan Range.