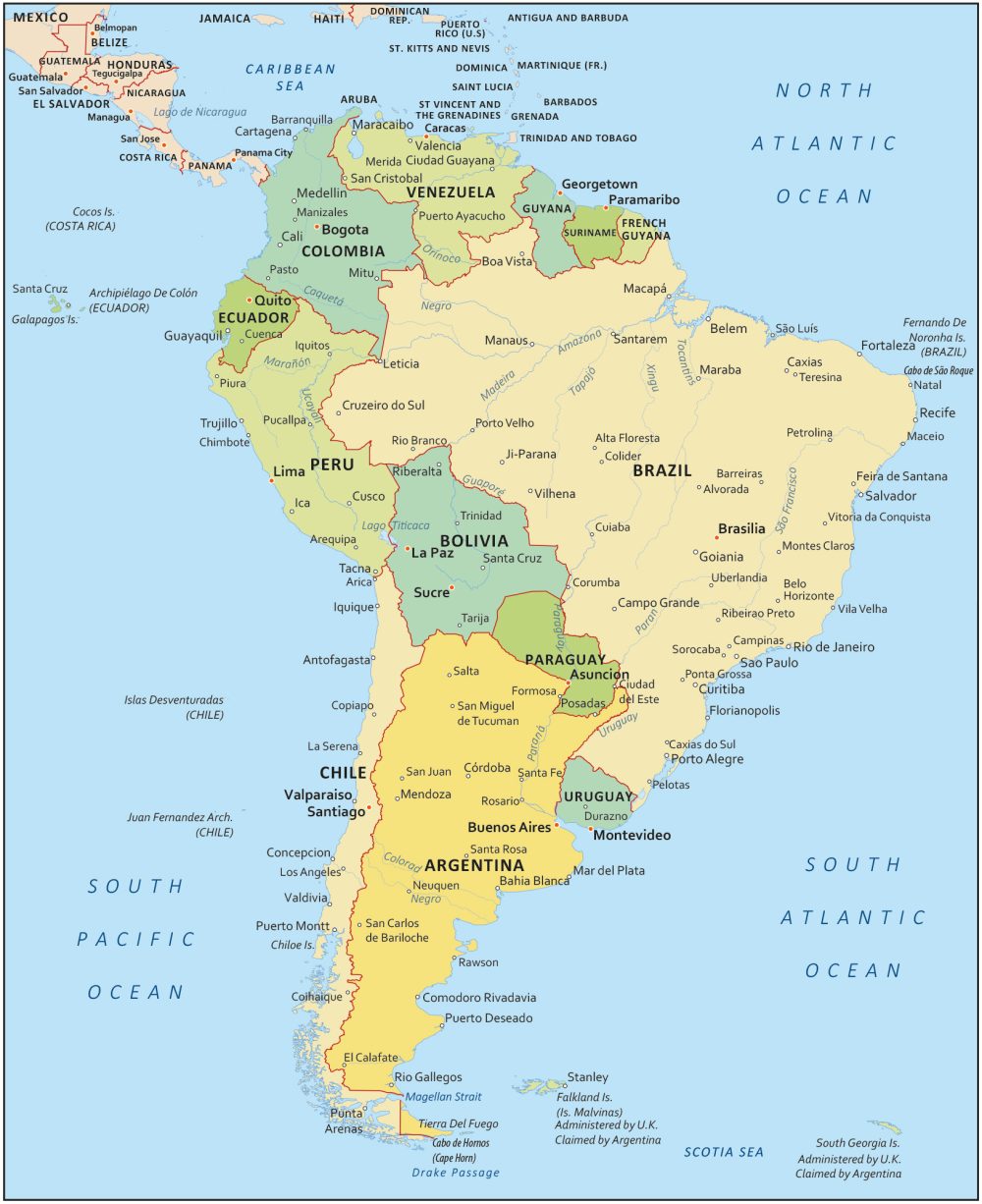 South America Country Maps
Other Maps
Countries in South America
Brazil
Colombia
Argentina
Peru
Venezuela
Chile
Ecuador
Bolivia
Paraguay
Uruguay
Guyana
Suriname
French Guiana
Capital Cities
Argentina – Buenos Aires
Bolivia – La Paz, Sucre
Brazil – Brasilia
Chile – Santiago
Colombia – Bogotá
Ecuador – Quito
French Guiana – Cayenne
Guyana – Georgetown
Paraguay – Asunción
Peru – Lima
Suriname – Paramaribo
Uruguay – Montevideo
Venezuela – Caracas
Major Cities
Sao Paulo
Buenos Aires
Rio de Janeiro
Bogota
Lima
Santiago
Belo Horizonte
Caracas
Porto Alegre
Brasilia
Fortaleza
Salvador
Recife
Medellin
Waterbodies and Rivers
Lake Titicaca
Magellan Strait
Amazon River
Rio de la Plata
Japuura River
Orinoco River
Paraguay River
Parana River
Sao Francisco River
Purus River
Mamore River
Uruguay River
Paraguay River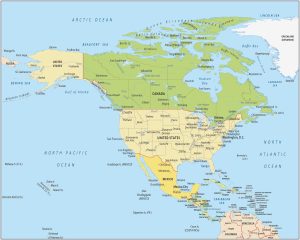 A North America map showing the countries and geography. It includes the Caribbean, Northern, and Central America with each country.
A map of Africa with countries and labels – It also shows individual countries with outlines for all regions of Africa from north to south.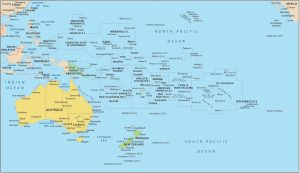 An Oceania map displaying countries and geography including Australia, New Zealand, Papua New Guinea Map, Melanesia, Micronesia, and Polynesia.
World Atlas
Visit our world atlas and explore all the continents and countries of the world. Get a blueprint of the world with political, satellite, and topographic maps.