About the map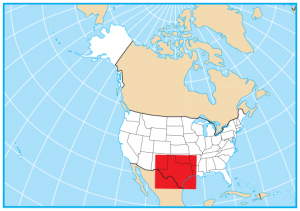 In this map, you will find major rivers, reservoirs and lakes of Texas like Lake Texoma. In general, rivers of Texas flow into the Gulf of Mexico.
Toledo Bend Reservoir, Sam Rayburn Reservoir and Lake Livingston are the largest lakes in Texas. Toledo Bend Reservoir is a man-made lake shared between the states of Louisiana and Texas. Lake Texoma is another popular lake with over 6 million visitors per year for sailing, swimming and fishing.
Some of the major rivers in Texas are the Rio Grande, Pecos River, Nueces River, San Antonio River and Guadalupe River. But the longest and most decisive is the Rio Grande, which flows for a total of 1,896 miles. In fact, it starts all the way north in Colorado. Then, it flows through Texas, separating a border with part of New Mexico and the country of Mexico.
Texas map collection

Texas lakes, rivers and reservoirs
Lakes and reservoirs
Amistad Reservoir
Falcon Reservoir
Lake Whitney
Lake Texoma
Sam Rayburn Reservoir
Toledo Bend Reservoir
Lake Texarkana
Lake O' The Pines
Cedar Creek Reservoir
Lake Meredith
Sabine Lake
Lake Livingston
Ray Roberts Lake
Lake Tawakoni
Lake Conroe
Rivers and streams
Pecos River
Nueces River
Rio Grande
Red River
Brazos River
Leon River
Llano River
Sabine River
Trinity River
Neches River
Canadian River
Colorado River
San Saba River
Frio River
Navasota River
Pease River
Concho River
San Antonio River
Guadalupe River
Rita Blanca Creek
White River
Beals Creek
Alamito Creek
Wichita River
Sulphur River
San Bernard River
Bays, gulfs and lagoons
Galveston Bay
Corpus Christi Bay
Laguna Madre
Gulf Of Mexico
Matagorda Bay
San Antonio Bay
Baffin Bay
References
Free US Maps
Select a state to view its map