Malta Map – Cities and Roads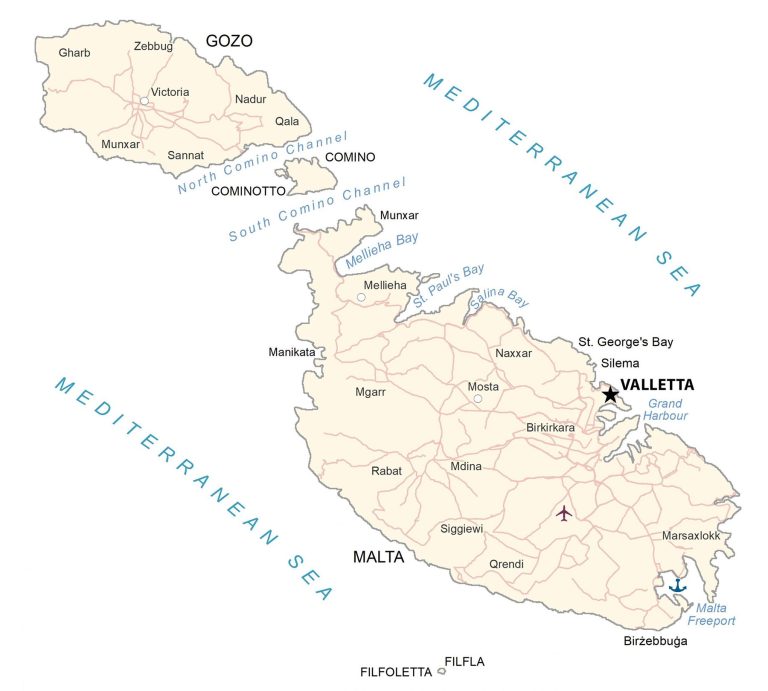 Download
This map of Malta shows populated places, channels, and islands. Satellite imagery and an elevation map display its rugged and indented coastline of harbors and bays.
You are free to use our Malta map for educational and commercial uses. Attribution is required. How to attribute?
About the map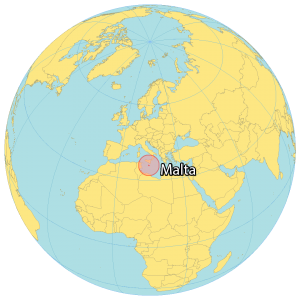 Malta is an island country located in the Mediterranean Sea. It's approximately 81 kilometers (50 mi) south of Italy. Also, Tunisia is situated 300 kilometers (186 mi) to the southwest.
With a population of just over 500,000, it's one of the smallest countries in Europe and the tenth smallest in the world. Malta is known for having a close historic connection to both Europe and North Africa. Valletta is the capital and largest city.

Malta in Google Maps
IMAGERY
Malta Satellite Map
Malta occupies an area of 316 square kilometers (122 sq mi) in size. Only Malta's three largest islands are inhabited. Specifically, this includes Malta, Gozo, and Comino. Whereas its other smaller islands like Manoel Island, St Paul's Islands, Cominotto are uninhabited.
The country lies between 35°N and 36.6°N latitudes with a Mediterranean climate. While its winters are mild and rainy, its summers are mostly hot and dry. Agriculture and arable land cover 30% of the landmass. But just 1% is forested land.
HILLSHADE
Malta Elevation Map
Although Malta has high hills and streams, it has no major rivers or mountain chains. One of its main identifying features is its rugged coastline. This is accompanied by harbors, bays, and beaches. Ta' Zuta on Dingli Cliffs lies southwest of mainland Malta. At 253 meters (830 ft), this is Malta's highest point.