Portugal Map and Satellite Image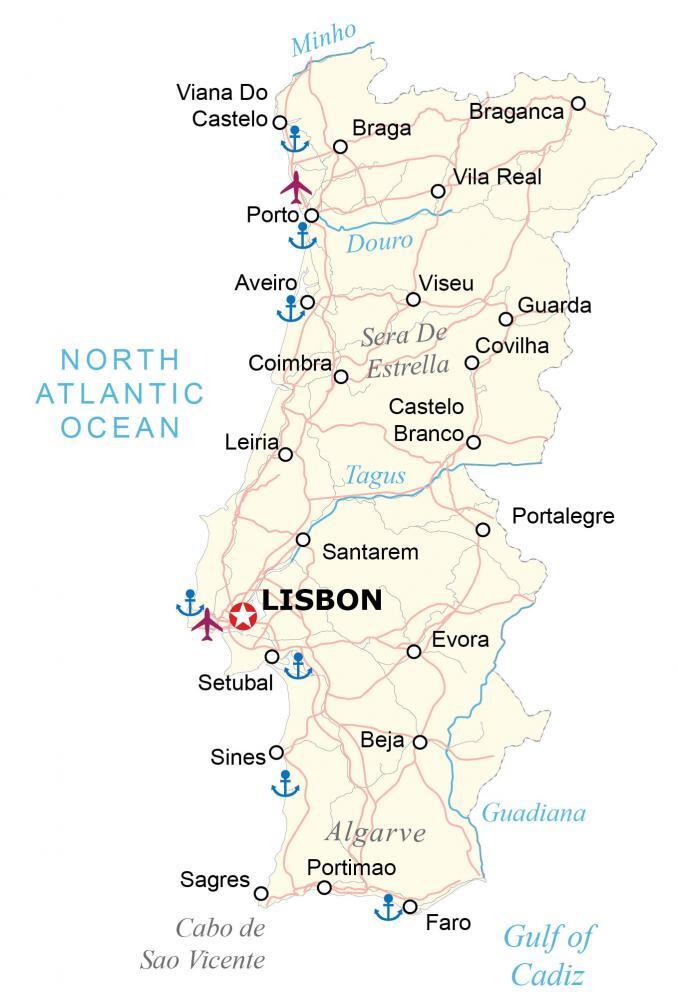 Download
This map of Portugal displays its cities, highways, and rivers. The satellite and elevation map of Portugal highlights its unique topography such as the Estrella Mountains all the way south to the Algarve region.
You are free to use our Portugal map for educational and commercial uses. Attribution is required. How to attribute?
About the map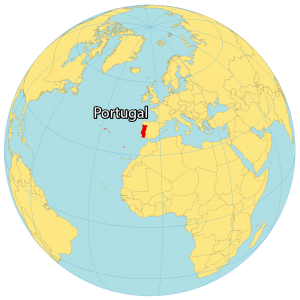 Portugal is a country located on the Iberian Peninsula in southwestern Europe along the North Atlantic Ocean and the Gulf of Cadiz. It borders just one other European country, which is Spain to the east.
Its boundaries also include the Azores and Madeira Islands in the North Atlantic Ocean. Portugal occupies an area of 92,212 square kilometers (35,603 sq mi), which makes it almost identical in area to Hungary.
Portugal has a Mediterranean climate, with mild winters and warm, dry summers. The country's landscape is varied, with mountains, forests, and sandy beaches. The capital of Portugal is Lisbon, and other major cities include Porto, Braga, and Coimbra.

Portugal in Google Maps
SATELLITE IMAGERY
Portugal Satellite Map
A lesser-known fact is that Portugal has one of the highest percentages of forested lands in all of Europe with approximately 36% of the country covered with trees. Approximately 1.2% of Portugal consists of water with Alqueva Lake spanning the largest area.
Likewise, Tagus is the longest river in the Iberian Peninsula. It's the west-flowing Tagus River that divides the country into these two distinctive regions. But other prominent rivers include the Doura, Guadiana, and Minho.
PHYSICAL MAP
Portugal Elevation Map
The terrain of Portugal is classified as mountainous in the north, then transitions to rolling plains in the south. If you take into account the Azores, then the dormant volcano, Mount Pico, is the highest point in Portugal.
Overall, it stands 2,351 meters in height above sea level. But Torre Mountain (Serra da Estrela) is the highest peak on mainland Portugal at 1,993 m (6,539 ft) in height. The Algarve and Faro District are regions in southern Portugal known for their Mediterranean climate beaches.
POLITICAL MAP
Portugal Districts Map
There are 18 districts in mainland Portugal, which are divided administratively and geographically. Districts are the first-level administrative unit. However, they can be divided further into municipalities.
The 18 districts of Portugal are Aveiro, Beja, Braga, Bragança, Castelo Branco, Coimbra, Evora, Faro, Guarda, Leiria, Lisboa, Portalegre, Porto, Santarém, Setúbal, Viana do Castelo, Vila Real, and Viseu. Additionally, Açores and Madeira are Portuguese Autonomous Regions and are not divided into districts.