Monaco Map – Districts and Satellite Image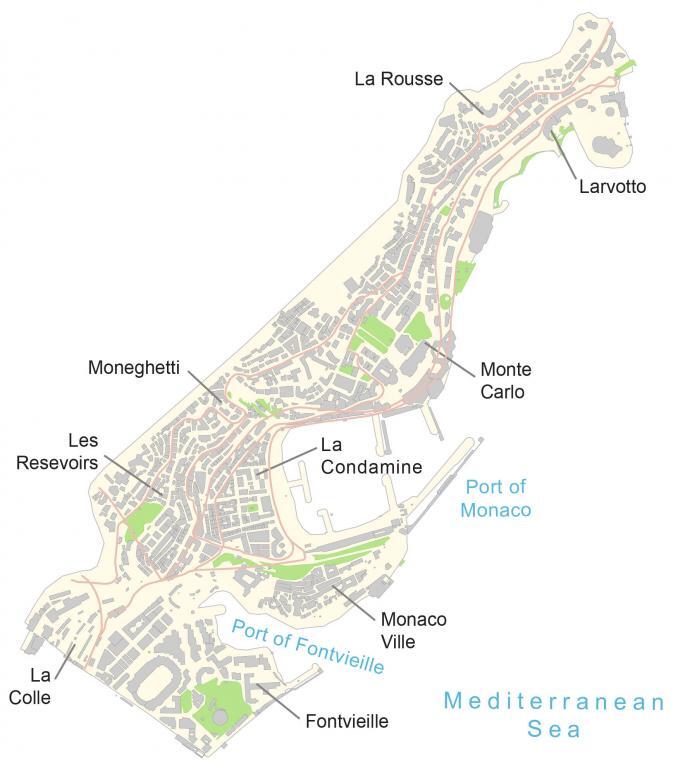 Download
Get to know Monaco and the regions that make up the second-smallest nation in the world today. Check out a Monaco map with populated places, ports, buildings, roads, and satellite imagery.
You are free to use our Monaco map for educational and commercial uses. Attribution is required. How to attribute?
About the map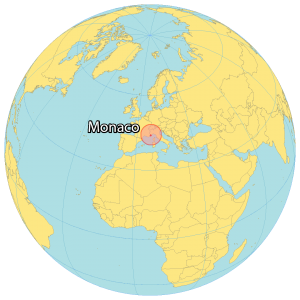 Monaco is a microstate bordered by France to the west and along the Mediterranean Sea. It has one of the smallest areas out of any other country occupying just 2.02 square kilometers (0.78 sq mi). This makes it the second smallest sovereign state in the world after the Vatican.
Monaco is known for its wealth and is one of the most expensive places in the world. It has a population of approximately 38,300 people with French as its official language. But English and Italian are also widely spoken within Monaco as well.

Monaco in Google Maps
SATELLITE IMAGERY
Monaco Satellite Map
Monaco's terrain is rugged and hilly and its coastal regions are mostly rocky. Along its east coast, Monaco is a long, narrow strip with beaches on the Mediterranean Sea. Whereas its border with France consists of foothills from the Alps.
Its highest point is on a pathway named "Chemin des Révoires" up to Mont Agel on the France side. Although Monaco does not have any forest cover, it has several parks and green spaces.