About the map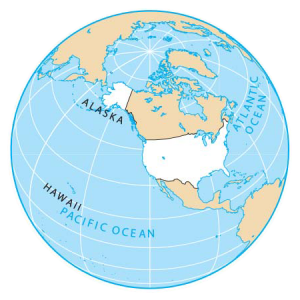 If you want to know find all the capitals of America, check out this United States Map with Capitals.
It displays all 50 states and capital cities, including the nation's capital city of Washington, DC. Both Hawaii and Alaska are inset maps.
First, we list out all 50 states below in alphabetical order. Then, each state has its respective capital in brackets next to the state.
States and Capitals
United States Capital
District of Columbia (Washington)
State Capitals
Alabama (Montgomery)
Alaska (Juneau)
Arizona (Phoenix)
Arkansas (Little Rock)
California (Sacramento)
Colorado (Denver)
Connecticut (Hartford)
Delaware (Dover)
Florida (Tallahassee)
Georgia (Atlanta)
Hawaii (Honolulu)
Idaho (Boise)
Illinois (Springfield)
Indiana (Indianapolis)
Iowa (Des Moines)
Kansas (Topeka)
Kentucky (Frankfort)
Louisiana (Baton Rouge)
Maine (Augusta)
Maryland (Annapolis)
Massachusetts (Boston)
Michigan (Lansing)
Minnesota (Saint Paul)
Mississippi (Jackson)
Missouri (Jefferson City)
Montana (Helena)
Nebraska (Lincoln)
Nevada (Carson City)
New Hampshire (Concord)
New Jersey (Trenton)
New Mexico (Santa Fe)
New York (Albany)
North Carolina (Raleigh)
North Dakota (Bismarck)
Ohio (Columbus)
Oklahoma (Oklahoma City)
Oregon (Salem)
Pennsylvania (Harrisburg)
Rhode Island (Providence)
South Carolina (Columbia)
South Dakota (Pierre)
Tennessee (Nashville)
Texas (Austin)
Utah (Salt Lake City)
Vermont (Montpelier)
Virginia (Richmond)
Washington (Olympia)
West Virginia (Charleston)
Wisconsin (Madison)
Wyoming (Cheyenne)
References
US Map Collection