US Road Map: Interstate Highways in the United States
You are free to use our US Road Map for educational and commercial uses. Attribution is required. How to attribute?
About the map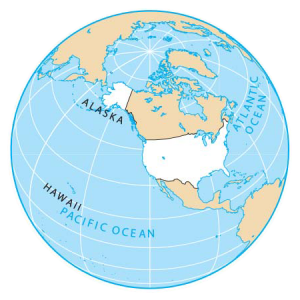 This US road map displays major interstate highways, limited-access highways, and principal roads in the United States of America.
It highlights all 50 states and capital cities, including the nation's capital city of Washington, DC. Both Hawaii and Alaska are inset maps in this US road map.
Interstate highways have a bright red solid line symbol with an interstate shield label symbol. But limited-access highways and principal roads are fainter in color. Because of size constraints, non-interstate highways do not have any highway shield labels.

US Road Map and Interstate Highways
Interstate Highways
I-4
I-5
I-8
I-10
I-12
I-15
I-16
I-17
I-19
I-20
I-24
I-25
I-26
I-27
I-29
I-30
I-35
I-37
I-39
I-40
I-43
I-44
I-45
I-49
I-55
I-57
I-59
I-64
I-65
I-68
I-69
I-70
I-71
I-72
I-74
I-75
I-76
I-77
I-78
I-79
I-80
I-81
I-82
I-84
I-85
I-86
I-87
I-88
I-89
I-90
I-91
I-93
I-94
I-95
I-96
I-99
The 50 States of America with Abbreviations
Alabama (AL)
Alaska (AK)
Arizona (AZ)
Arkansas (AR)
California (CA)
Colorado (CO)
Connecticut (CT)
Delaware (DE)
Florida (FL)
Georgia (GA)
Hawaii (HI)
Idaho (ID)
Illinois (IL)
Indiana (IN)
Iowa (IA)
Kansas (KS)
Kentucky (KY)
Louisiana (LA)
Maine (ME)
Maryland (MD)
Massachusetts (MA)
Michigan (MI)
Minnesota (MN)
Mississippi (MS)
Missouri (MO)
Montana (MT)
Nebraska (NE)
Nevada (NV)
New Hampshire (NH)
New Jersey (NJ)
New Mexico (NM)
New York (NY)
North Carolina (NC)
North Dakota (ND)
Ohio (OH)
Oklahoma (OK)
Oregon (OR)
Pennsylvania (PA)
Rhode Island (RI)
South Carolina (SC)
South Dakota (SD)
Tennessee (TN)
Texas (TX)
Utah (UT)
Vermont (VT)
Virginia (VA)
Washington (WA)
West Virginia (WV)
Wisconsin (WI)
Wyoming (WY)
State Capital Cities
Albany
Annapolis
Atlanta
Augusta
Austin
Baton Rouge
Bismarck
Boise
Boston
Carson City
Charleston
Cheyenne
Columbia
Columbus
Concord
Denver
Des Moines
Dover
Frankfort
Harrisburg
Hartford
Helena
Honolulu
Indianapolis
Jackson
Jefferson City
Juneau
Lansing
Lincoln
Little Rock
Madison
Montgomery
Montpelier
Nashville
Oklahoma City
Olympia
Phoenix
Pierre
Providence
Raleigh
Richmond
Sacramento
Saint Paul
Salem
Salt Lake City
Santa Fe
Springfield
Tallahassee
Topeka
Trenton
US Map Collection