You are free to use our Presidential Election Map Collection of America for educational and commercial uses. Attribution is required. How to attribute?
In this US election map collection, you will find the history of presidential elections from 1789 to 2020. Each presidential election shows the electoral, popular, and total votes as percentages.
It marks when territories became states in the history of the United States. Also, it shows the party that each state votes for during the election year. Starting with George Washington in 1789, click on an election map to see who became president of the United States of America.
There are really several ways to see elevation in the United States. But the most common way to see a US elevation map is through a digital elevation model.
A US county map that displays the 3,142 counties and equivalents including parishes, boroughs, census areas, independent cities and the District of Columbia.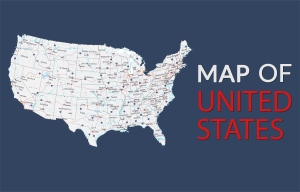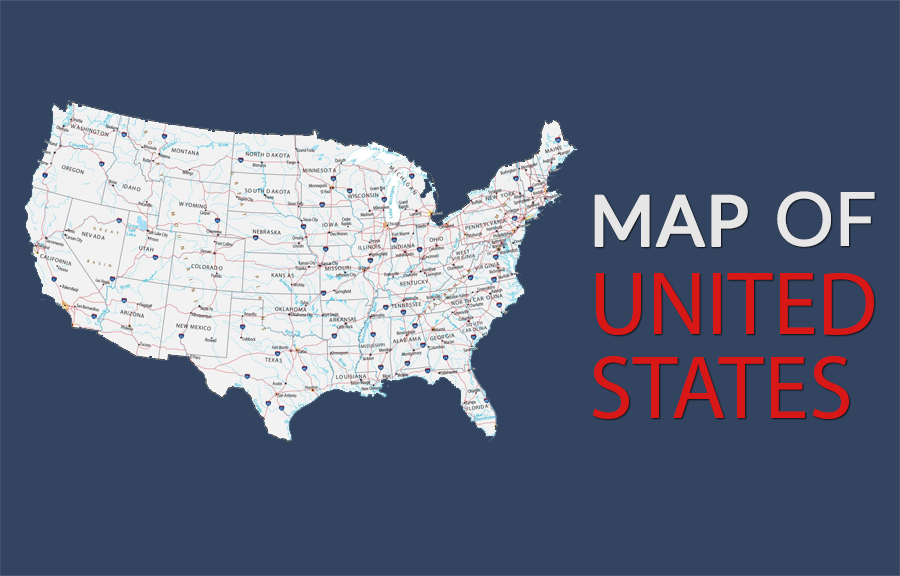 This map of the United States of America displays cities, highways, rivers and lakes. It includes the 50 states of America and capital of Washington, DC.
This map of USA displays states, cities and census boundaries. An elevation surface highlights major physical landmarks like mountains, lakes and rivers.
A US road map that displays major interstate highways, limited-access highways and principal roads in the United States including states and capital cities.
This US Regions map displays the four regions and nine divisions from the US Census Bureau including the Northeast, Midwest, South, and West.