Map of Czech Republic (Czechia)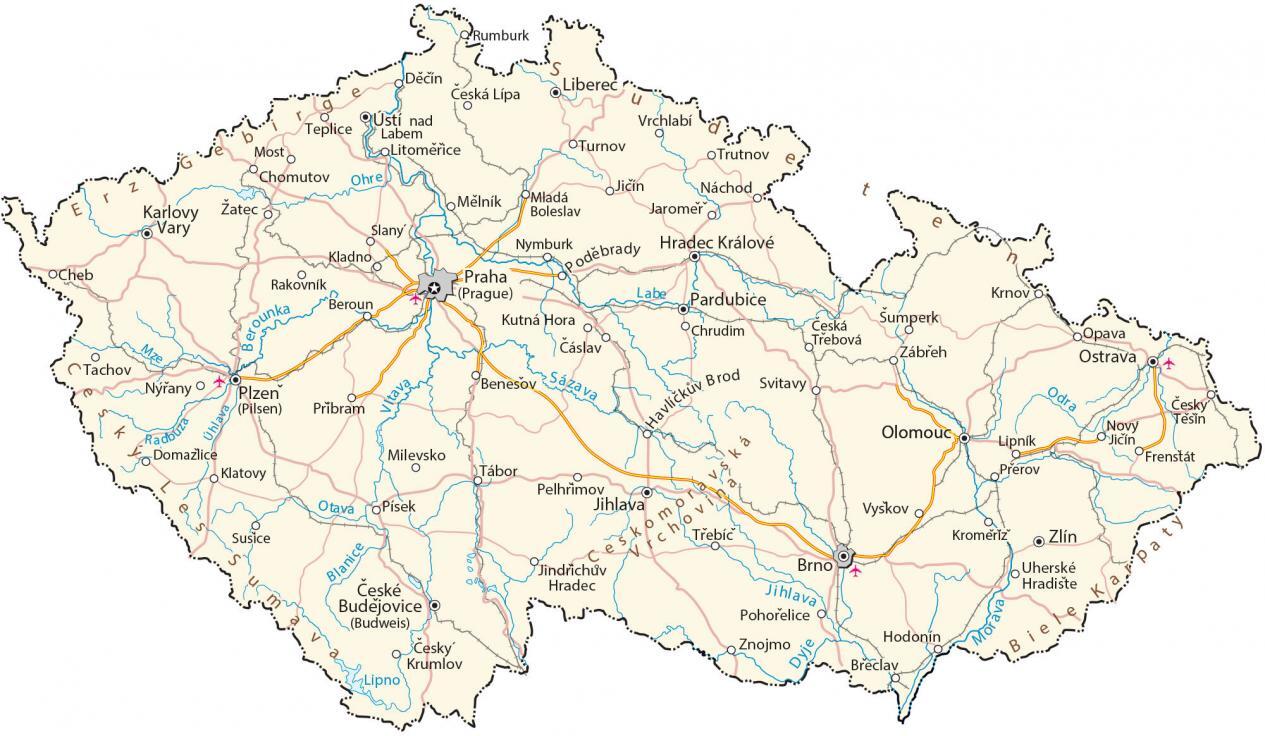 Download
A Czech Republic map (Czechia) with major cities, rivers, and highways. It includes a satellite and elevation map of the Czech Republic for a graphical reference and terrain view.
You are free to use our Czech Republic map for educational and commercial uses. Attribution is required. How to attribute?
About the map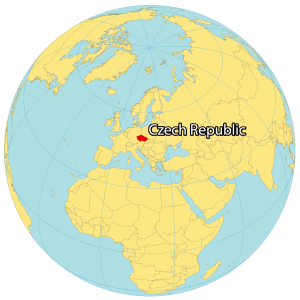 The Czech Republic is a landlocked country located in Central Europe. It borders 4 other European countries including Germany to the west, Poland to the northeast, Slovakia to the southeast, and Austria to the south.
Prague is the capital and largest city of the Czech Republic, situated close to the geographical center of the country. Its location is at the heart of Europe and once was a part of Czechoslovakia since it was dissolved in 1993.
The Czech Republic occupies an area of 78,871 square kilometers (30,452 sq mi) which is similar in size to Austria. The country is divided into three historical regions—Bohemia in the west, Moravia in the east, and Czech Silesia in the northeast—which together comprises the traditional Czech lands.

Czech Republic in Google Maps
IMAGERY
Czech Republic Satellite Map
There are two regions in the Czech Republic. First, Bohemia in the west is surrounded by low mountains with plateaus and rolling plains. Second, Moravia in the east is also mostly hills.
While forests cover approximately 33% of the country, 57% is for agriculture. Some of the longest rivers in the Czech Republic areVltava, Elbe, Oder, and Morava. Black Lake is the largest and deepest lake in the country.
HILLSHADE
Czech Republic Elevation Map
Overall, the Czech Republic has a hilly terrain and is surrounded by low-lying mountains. Sněžka, located at the border between Poland, is the Czech Republic's highest point at 1,602 meters in height.
Conversely, Hranice Abyss is the world's deepest, freshwater and underwater cave. Although surveys are not fully completed, the depths of this limestone formation cave can reach down to 473 meters. This also makes it one of the deepest and most surveyed caves that exist in the world today.
PHYSICAL
Czech Republic Physical Map
The Czech Republic is filled with 4 national parks and various protected landscapes. For example, Krkonoše National Park is the oldest national park in the country because of its position in the center of Europe.
Next, Šumava National Park borders Austria and lets you get up close to the peaks of the Alps or the Novohradské Mountains. Finally, Podyjí National Park and Bohemian Switzerland boast castles and Pravčická Gate, the largest natural bridge in Europe.