California Lakes and Rivers Map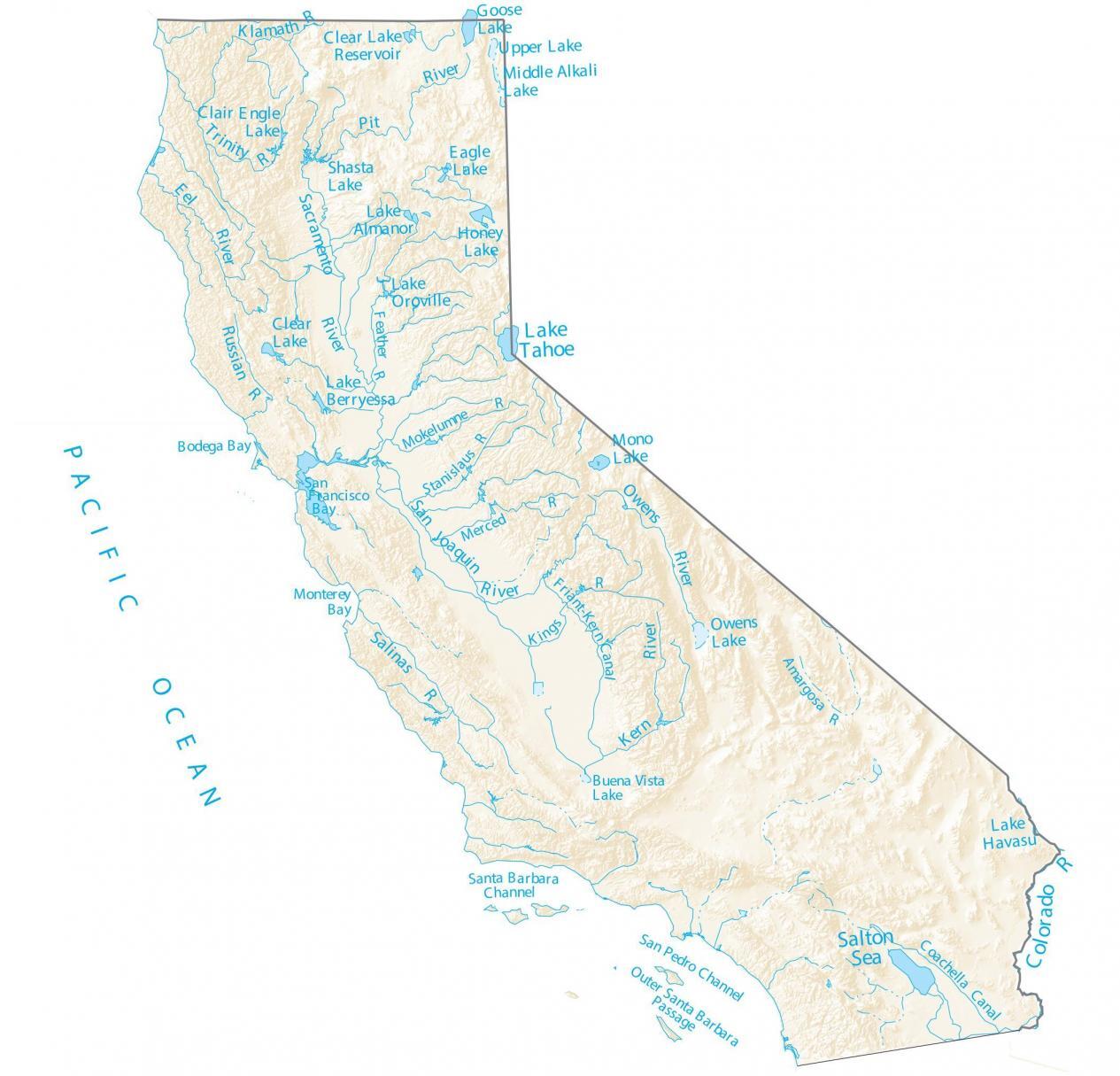 About the map
All rivers of California flow into the Pacific Ocean, Gulf of California, and Great Basin. This California lakes and rivers map displays water features in California. Some of the most notable rivers in California are the Sacramento River, San Joaquin River, and the Owens River.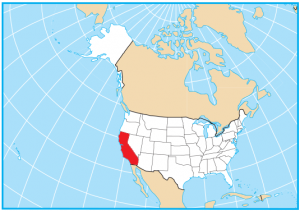 The freshwater lake, Lake Tahoe, is a popular tourist destination and is the second deepest lake in the United States. Not only is it known for its beaches, but also it's also recognized for ski resorts and hiking.
For example, the Salton Sea is the largest water body in California, occupying an area of about 240,000 acres. Next, it's followed by Lake Tahoe, Goose Lake, and Mono Lake. It's the Colorado River that shapes California's southeast boundary with the state of Arizona.
California map collection
You are free to use our lakes and rivers map of California for educational and commercial uses. Attribution is required. How to attribute?
Rivers and lakes of California
California lakes
Lake Tahoe
Salton Sea
Goose Lake
Clair Engle Lake
Shasta Lake
Clear Lake
Lake Oroville
Merced Lake
Lake Berryessa
Mono Lake
Lake Havasu
Owens Lake
Honey Lake
Lake Almanor
Eagle Lake
Trinity Lake
Middle Alkali Lake
Upper Lake
Buena Vista Lake
California rivers
Colorado River
Pit River
Eel Russian River
Kern River
Owens River
Salinas River
Klamath River
Joaquin River
Sacramento River
Kings River
Stanislaus River
Mokelumne River
Feather River
Amargosa River
Monterey Bay
Bodega Bay
California canals, channels and bays
San Francisco Bay
Coachella Canal
Friant-Kern Canal
Santa Barbara Channel
San Pedro Channel
Outer Santa Barbara Passage
References