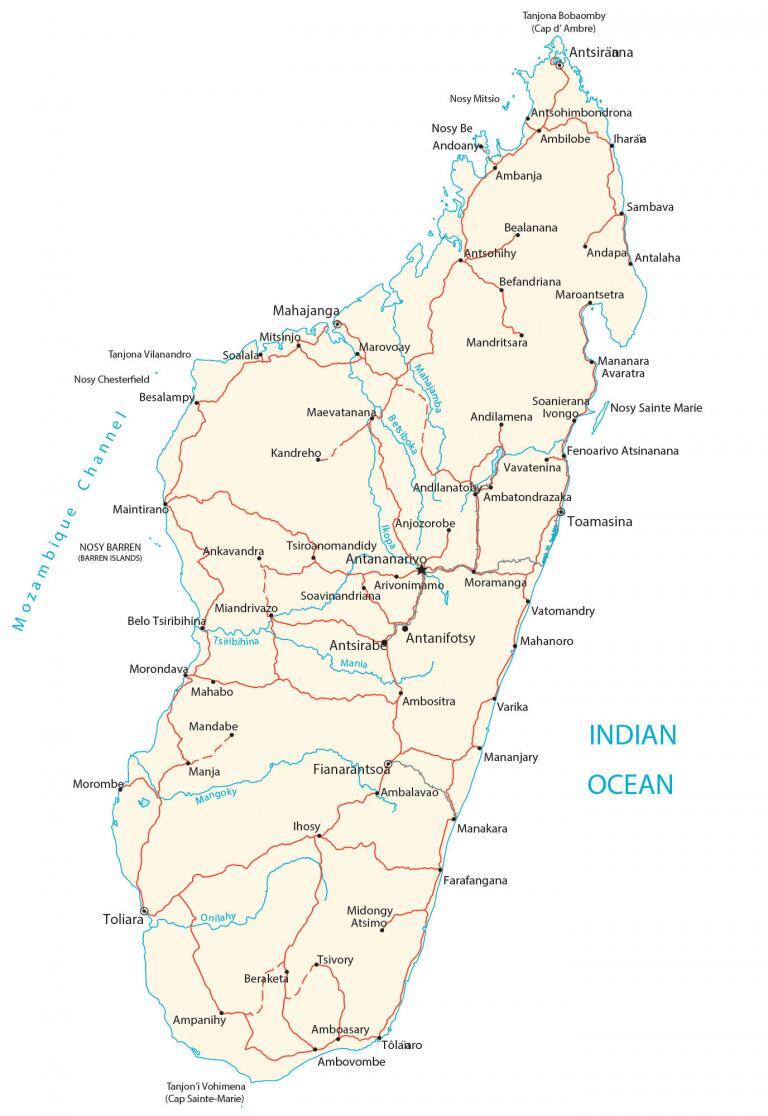 Download
This map of Madagascar displays major cities and roads for the island in the southwest of Africa. Satellite imagery and a terrain map reveal everything from its coastal lowlands to its interior high plateau.
Madagascar map collection
You are free to use our Madagascar map for educational and commercial uses. Attribution is required. How to attribute?
About the map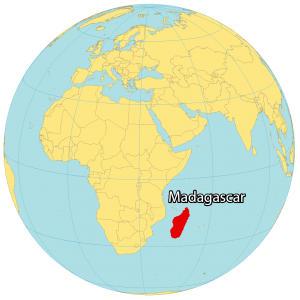 Madagascar is an island in Southern Africa in the Indian Ocean. It's 430 km (267 mi) in distance from Madagascar to Mozambique on mainland Africa. Its coastline is 2,470 km (1,535 mi) with an area of 801,590 square kilometers (309,500 sq mi). Altogether, this makes it the fourth largest island in the world. Maputo is the capital and largest city. But other major cities are Nampula, Beira, and Chimoio.
The geography of Madagascar is varied and unique. The island is home to a wide variety of landscapes, from rainforests and mountains to beaches and coral reefs. Madagascar is also home to a number of endemic species, meaning that they are found nowhere else in the world. This makes the island a hotspot for biodiversity.

Madagascar in Google Maps
SATELLITE IMAGERY
Madagascar Satellite Map
Madagascar lies south of the equator between 26°S to 12°S latitudes. Because of its position in the Indian Ocean, it mostly has a tropical climate. While its wet season is from October to March, it's mostly dry between April and September.
The longest river in Madagascar is the Mangoky River with a length of 564 kilometers (350 mi). Lake Alaotra is Madagascar's largest lake with a surface area of 900 square kilometers (350 sq mi). The island is rimmed with sandy beaches with plateaus and rainforests covering the interior.
PHYSICAL MAP
Madagascar Physical Map
Madagascar consists mostly of coastal lowlands along its perimeter. Whereas the central region is upland and high plateaus in the northwest. Some of its highlands and mountains include the Ankaratra, Tsaratanana, and Ivakoany Massif.
At 2,876 meters (9,436 ft) in height, Mount Maromokotro is Madagascar's highest peak to the north. Whereas its lowest point is the Indian Ocean.