Malawi Map – Cities and Roads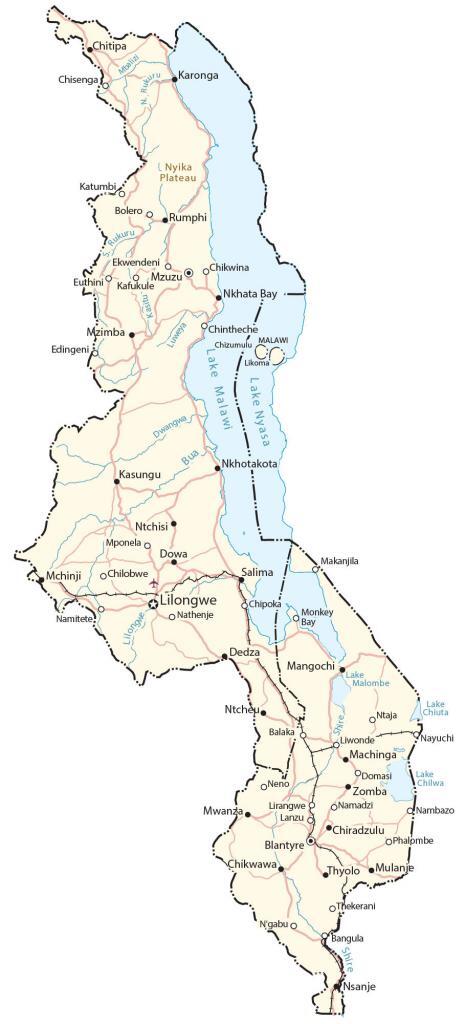 Download
This map of Malawi (Republic of Malawi) shows major cities, towns, lakes, rivers, and roads. Satellite imagery and an elevation feature Lake Malawi and the indent of the Great Rift Valley.
You are free to use our Malawi map for educational and commercial uses. Attribution is required. How to attribute?
About the map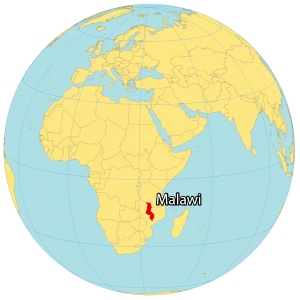 Malawi is a landlocked country located in Southeast Africa. It borders 3 other countries including Zambia to the west, Tanzania to the north, and Mozambique to the east.
One of its most prominent features is the African Great Lake of Lake Malawi (also known as Lake Nyasa in Tanzania and Lago Niassa in Mozambique). Also, it's one of the deepest lakes in the world today.
Lilongwe is the capital and largest city of Malawi. Other major cities are Blantyre, Mzuzu, and Zomba. Its nickname is translated to "The Warm Heart of Africa" because of its reputation for being friendly.

Malawi in Google Maps
SATELLITE IMAGERY
Malawi Satellite Map
Malawi extends to 118,484 square kilometers in size, which makes it larger than Eritrea, Benin, or Liberia. It spans a large distance from north to south. Specifically, it lies at about 9°S to 17°S latitude below the equator. Because of its location, Malawi's climate is generally tropical.
Its largest lake is Lake Malawi (9th largest in the world by surface area), which also forms a border between Mozambique and Tanzania. Then, Lake Malawi drains into the Zambezi River through the Shire River. Lake Malawi National Park is a UNESCO Heritage Site to protect fish and aquatic habitats.
PHYSICAL MAP
Malawi Elevation Map
The Great Rift Valley defines the topography forming a massive depression from north to south of Malawi. Lake Malawi lies in the valley formed by the opening of the East African Rift. Otherwise, one of the higher elevation regions is the Nyika Plateau, located to the north and west of Lake Malawi.
At 3,002 m (9,849 ft) high, Mount Mulanje is the highest peak in Malawi. Not only is this granite inselberg the tallest in south-central Africa, but it's also one of the latest in the world.