Map of Mauritius – Islands and Roads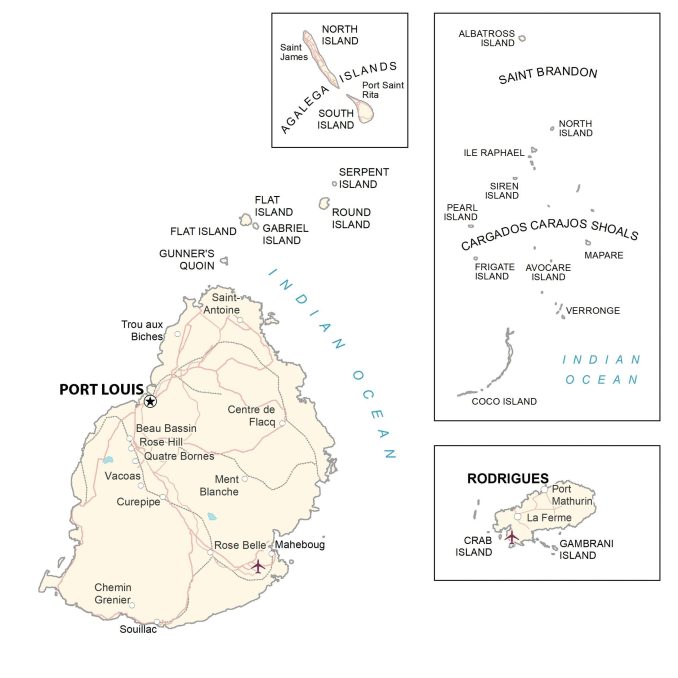 Download
This map of Mauritius displays cities, towns, and roads for the island in the southeast of Africa. Satellite imagery and a terrain map reveal the topography of the islands of Mauritius and Rodrigues.
You are free to use our Mauritius map for educational and commercial uses. Attribution is required. How to attribute?
About the map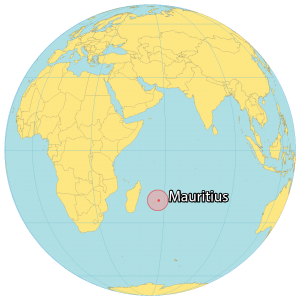 Mauritius is an African island country in the Indian Ocean. It's situated 2,000 kilometers (1,200 mi) from the southeast coast of Madagascar on the mainland African continent.
It includes the main island of Mauritius, as well as Rodrigues to the east, the Agalega Islands to the north, and St. Brandon to the northeast. The total population is about 1.265 million people. Port Louis is the capital and largest city of Mauritius.

Mauritius in Google Maps
SATELLITE IMAGERY
Mauritius Satellite Map
Mauritius is known for its beaches, reefs, and mountainous interior. Its small coastal plain rises to eventually a central plateau. The islands are volcanic in origin, with the main island consisting of discontinuous mountain ranges.
This includes its highest peak, Piton de la Petite Rivière Noire, part of the Black River mountain range to the southwest of the Island of Mauritius. At 828 m (2717 ft), this is the highest peak of Mauritius.