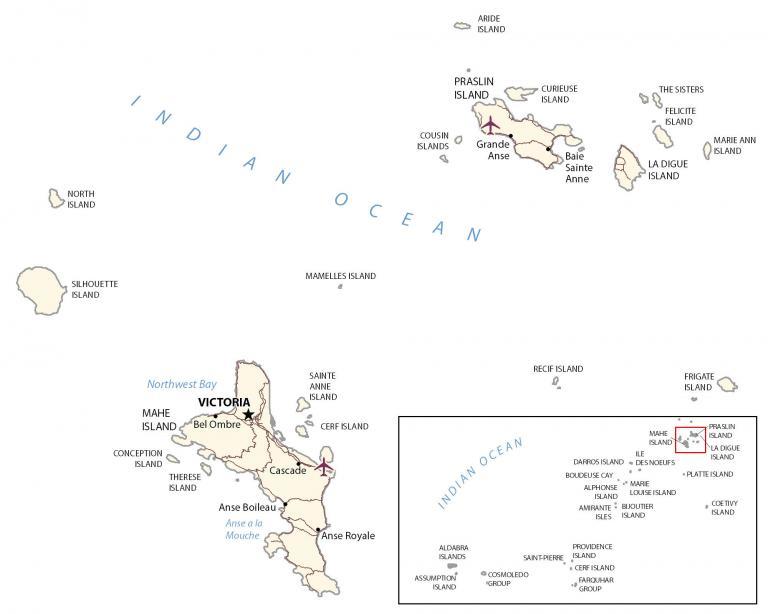 Download
This map of Seychelles shows major settlements, roads, and islands with satellite imagery. It features its three main islands of Mahe, Praslin, and La Digue in the Indian Ocean.
You are free to use our Seychelles map for educational and commercial uses. Attribution is required. How to attribute?
About the map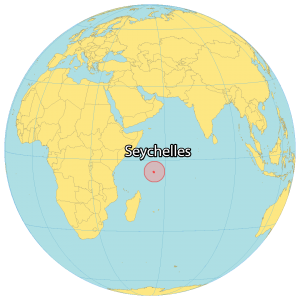 Seychelles is an archipelago of about 115 islands in the Indian Ocean northeast of Madagascar. Although most islands are small and uninhabited, it has three main islands – Mahe, Praslin, and La Digue.
First, Mahe is the largest island in size and accounts for close to 90% of the population. Victoria is the capital and largest city on the island of Mahé.
Secondly, Praslin is the second-largest at 38.5 square kilometers and the second most populous with Baie Ste Anne, Anse Volbert, and Grand' Anse as its major settlements.
Finally, La Digue has an area of 10 square kilometers and is located to the east of Praslin. Otherwise, the island of Aldabra is the world's largest raised coral atoll.

Seychelles in Google Maps
IMAGERY
Seychelles Satellite Map
Seychelles occupies an area of 459 square kilometers (177 sq mi), which is the smallest country in Africa (and one of the smallest in the world). It's known for its deep blue waters, white sandy beaches, dense tropical forests, and coral reefs (which are being affected by climate change). At 905 meters (2,969 ft), Morne Seychellois is the highest peak in Seychelles on the main island of Mahe. Of its 115 islands, 73 are coral islands and 43 are granitic islands. Additionally, you can divide Seychelles into the Inner Islands and the Outer Islands. Madagascar, Mauritius, and Comoros all lie to the south of Seychelles.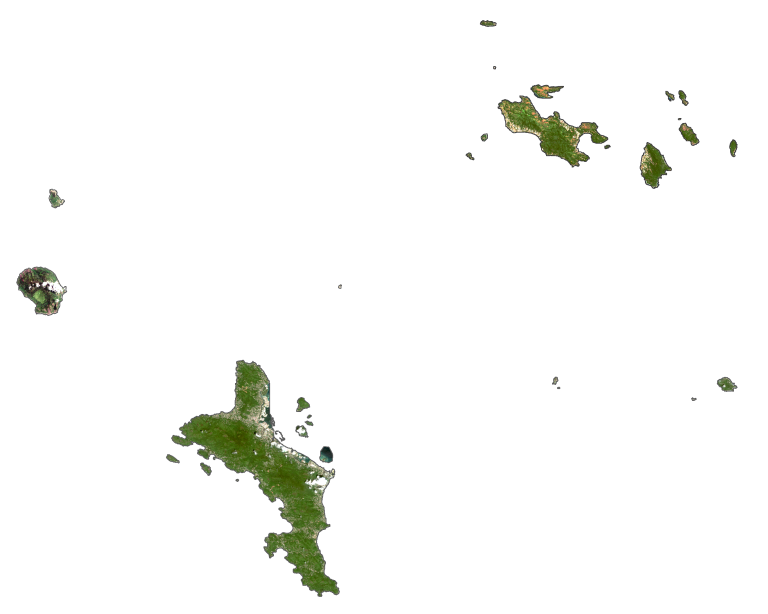 World Atlas
Visit our world atlas and explore all the continents and countries of the world. Get a blueprint of the world with political, satellite, and topographic maps.