Download
Seychelles map collection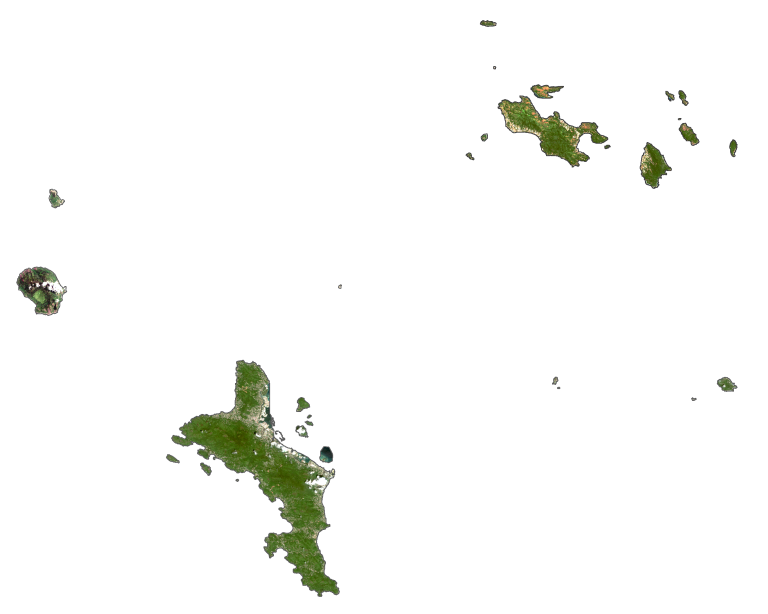 About the Map
This map of Seychelles shows places, roads, islands, satellite imagery, and elevation. Seychelles is an archipelago of about 115 islands in the Indian Ocean northeast of Madagascar. But most islands are small and uninhabited.
It occupies an area of 459 square kilometers (177 sq mi), which is the smallest country in Africa (and one of the smallest in the world). Victoria is the capital and largest city on the island of Mahé.
Seychelles is known for its deep blue waters, white sandy beaches, and coral reefs (which are being affected by climate change). Morne Seychellois is the highest peak in Seychelles standing as high as 2,969 ft (905 m) on the main island.
Capital city
Victoria
Towns, villages and populated places
Anse Boileau
Anse Royale
Grande Anse
Baie Sainte Anne
Bel Ombre
Cascade
Islands
Silhouette Island
North Island
Mamelles Island
Cousin Islands
Aride Island
Curieuse Island
The Sisters
Felicite Island
Marie Ann Island
La Digue Island
Recif Island
Frigate Island
Sainte Anne Island
Cerf Island
Therese Island
Platte Island
Conception Island
Saint-Pierre
Coetivy Island
Boudeuse Cay
Marie Louise Island
Ile Des Noeufs
Amirante Isles
Alphonse Island
Bijoutier Island
Providence Island
Aldabra Islands
Cosmoledo Group
Assumption Island
Farquhar Group
Darros Island
Other features
Indian Ocean
Northwest Bay
Anse a la Mouche
Victoria-Seychelles Airport
Major Highways and Roads
Morne Seychellois (Highest Peak)
Praslin Island Airport
Eastern Africa