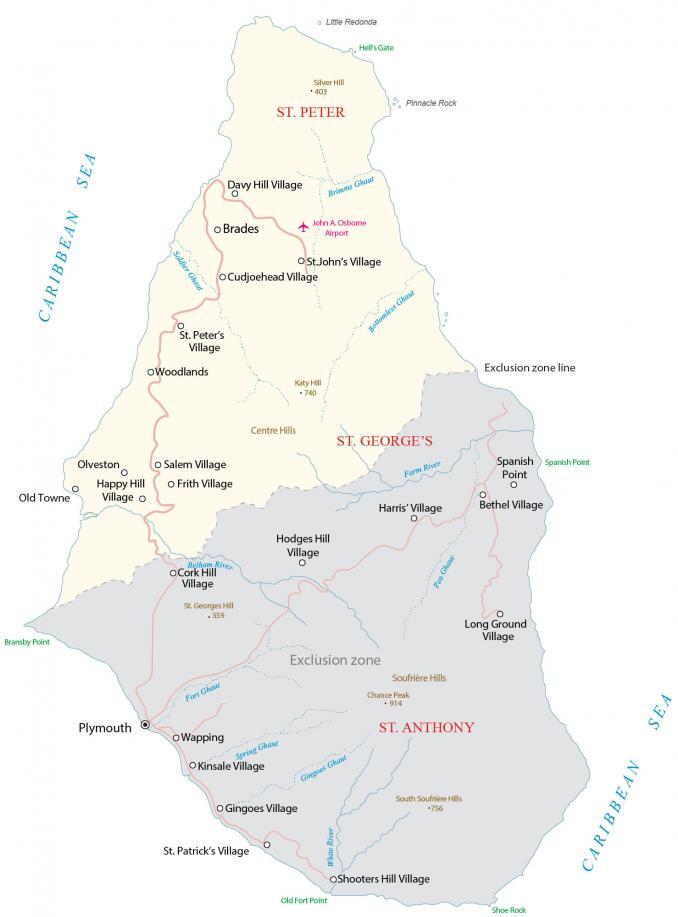 Download
This Montserrat map displays the British Overseas Territory and island in the Caribbean Sea. It features satellite imagery, settlements, exclusive zone, islands, points, highways, roads, streams, mountains, and airports.
About the map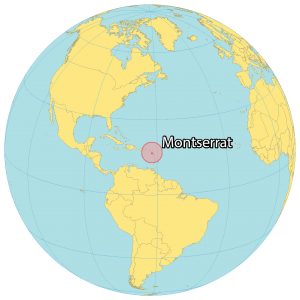 Montserrat is an island and British Overseas Territory in the Caribbean Sea. It consists of one large single island, that is split by the "exclusion zone" due to volcanic activity.
On September 22, 1997, the eruption of the Soufrière Hills volcano destroyed the southern half of the island including its roads, capital city, and airport. As a result, more than half of the Montserrat people abandoned the island.
Montserrat occupies a total area of 102 square kilometers (39 sq mi). In comparison, it's larger than Anguilla but smaller than the British Virgin Islands. Montserrat includes several small off-shore islands, like Little Redonda to the north and Pinnacle Rock and Statue Rock to the east.

Montserrat in Google Maps
You are free to use our Montserrat map for educational and commercial uses. Attribution is required. How to attribute?
IMAGERY
Montserrat Satellite Map
The island measures approximately 16 kilometers (10 mi) in length and 11 kilometers (7 mi) in width, with approximately 40 km (25 mi) of coastline. It's part of the Leeward Islands, within the Lesser Antilles and West Indies. Overall, the interior is mountainous with its major mountain ranges Silver Hill and Katy Hill within the Center Hills Range. At 1,050 meters (3,440 ft), Soufrière Hills volcano is the highest peak on the island in the south of Montserrat Island.