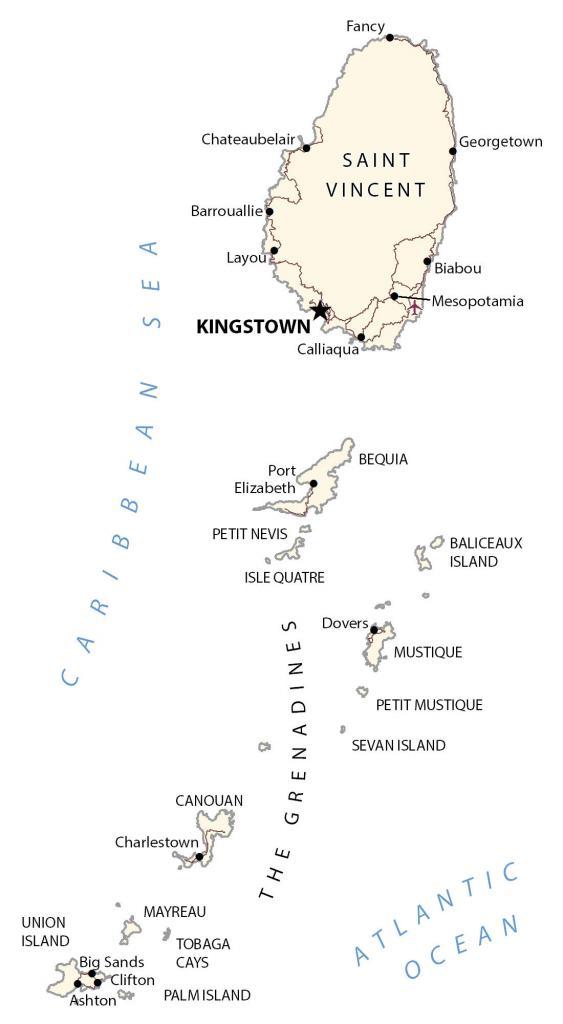 Download
This St Vincent and Grenadines map contains cities, towns, highways, roads, and airports. It includes a reference map, satellite imagery, and an elevation map to view its large stratovolcano known as "La Soufrière".
About the map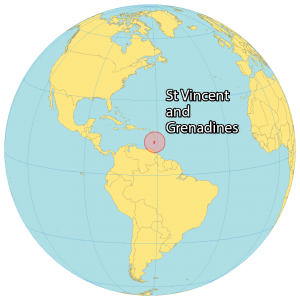 St Vincent and the Grenadines consist of one main island (Saint Vincent) and a chain of smaller islands (The Grenadines). It's located in the Caribbean Sea and is part of the Windward Islands.
St Vincent and the Grenadines is situated near Barbados to the east, Saint Lucia to the north, and Grenada to the south. The country is known for its volcanic landscapes, yachting, white sand beaches, and private islands.
Kingstown is the capital and largest city of St Vincent and the Grenadines. Other major villages are Georgetown, Byera Village, and Biabou.

St. Vincent and Grenadines in Google Maps
You are free to use our St Vincent and the Grenadines map for educational and commercial uses. Attribution is required. How to attribute?
IMAGERY
St Vincent and the Grenadines Satellite Map
St Vincent and the Grenadines occupy an area of 389 square kilometers (150 sq mi). In comparison, it's larger than Grenada but smaller than Barbados. There are 32 islands it cays in St Vincent and the Grenadines. Nine are inhabited including mainland St Vincent, Young Island, Bequia, Mustique, Canouan, Union Island, Mayreau, Petit St Vincent, and Palm Island. The islands lie between 12°35N and 13°25N above the equator so the climate is mostly tropical, hot, and humid all year round.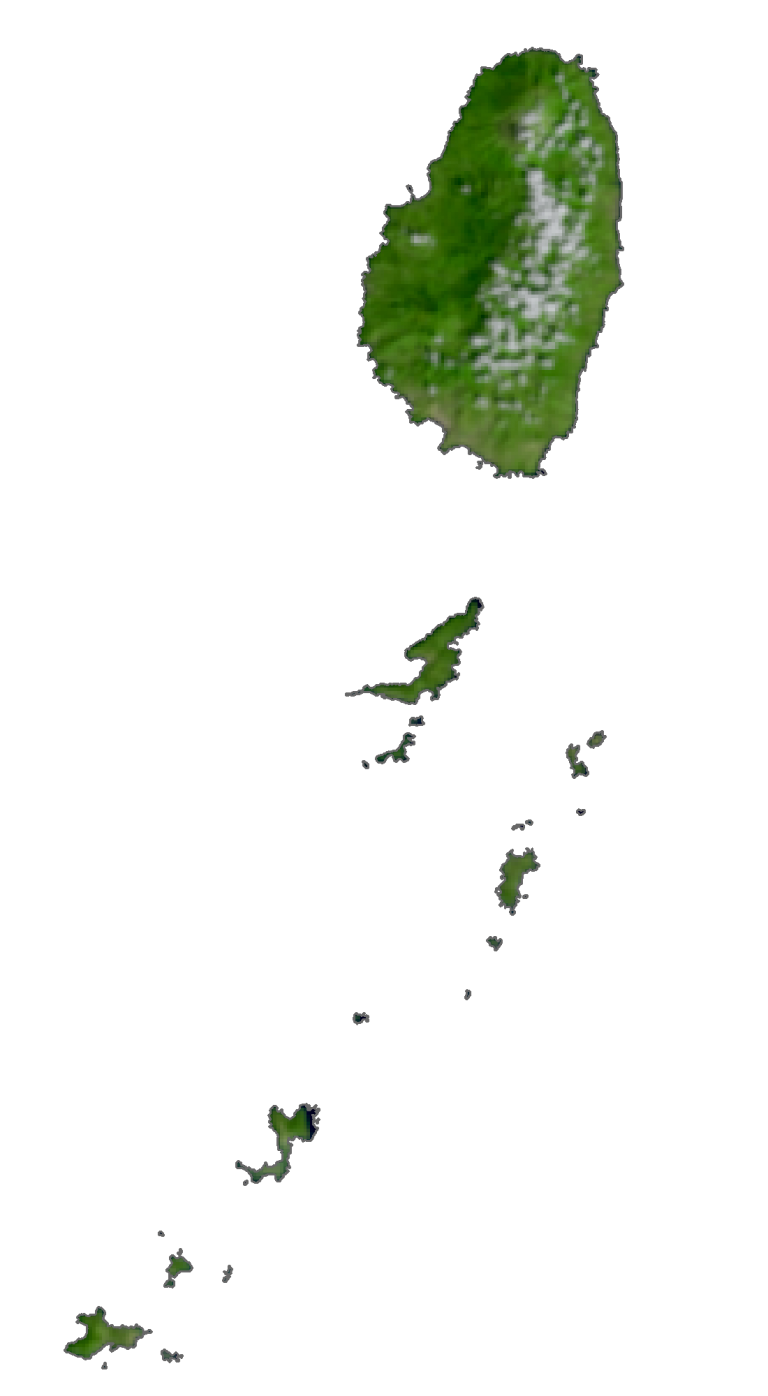 HILLSHADE
St Vincent and the Grenadines Elevation Map
The main island of St Vincent and the Grenadines is very rugged and mountainous. It contains La Soufrière, an active stratovolcano in the central north region of the island. At 1,234 meters (4,049 ft), it's the highest peak on the island and in the whole country. The coastal area is a mix of rocky and sandy beaches on both sides of the island.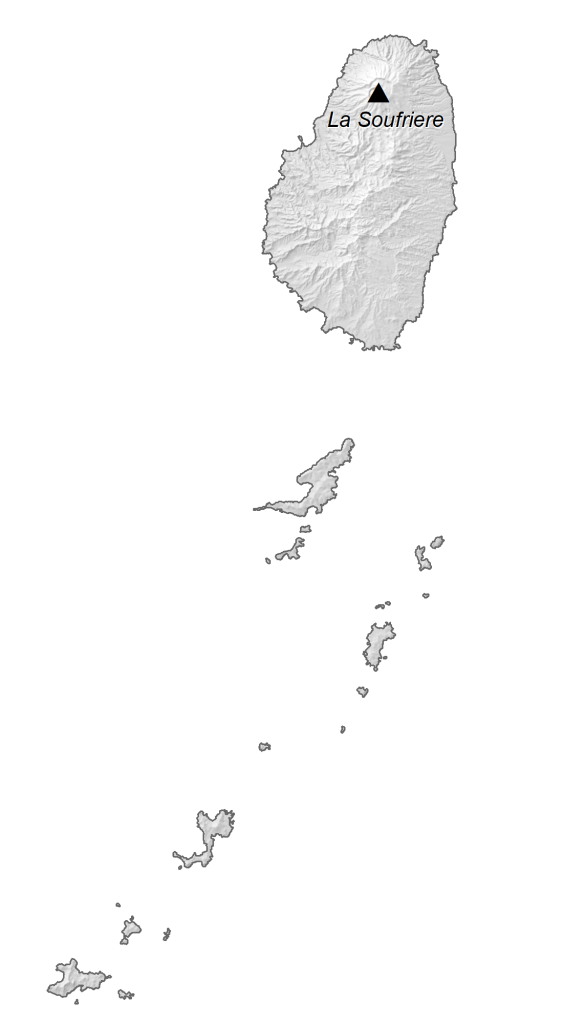 World Atlas
Visit our world atlas and explore all the continents and countries of the world. Get a blueprint of the world with political, satellite, and topographic maps.