Map of Grenada – Islands and Cities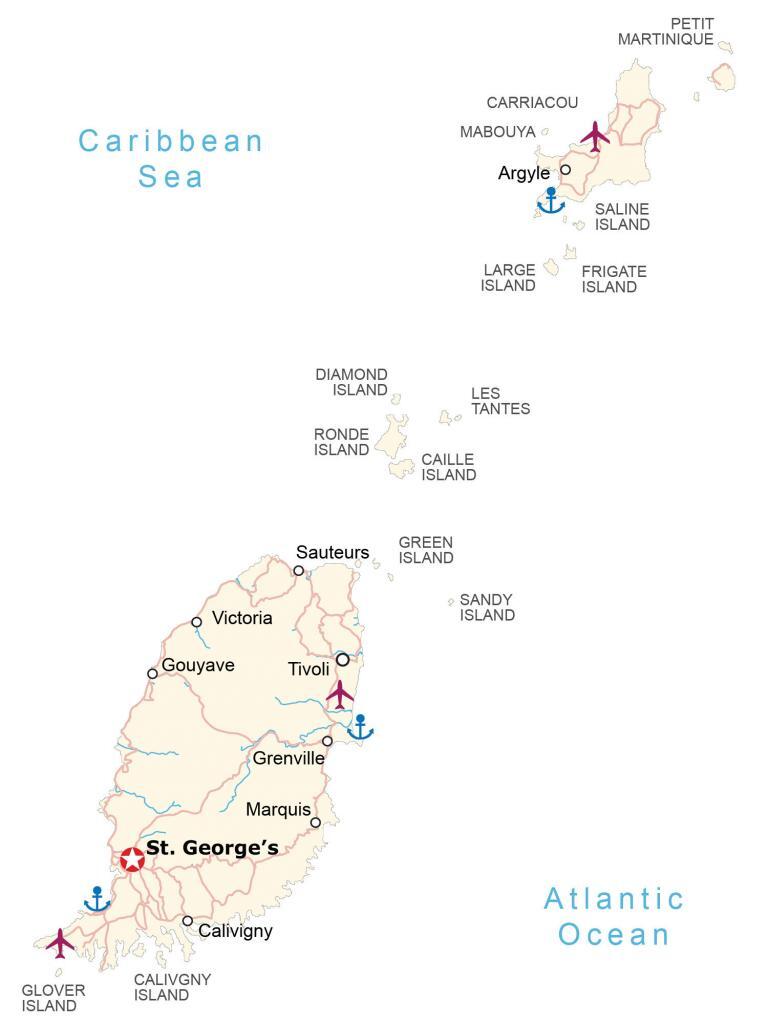 Download
This map of Grenada shows islands, populated places, and highways. Also, it shows a satellite and elevation map to see everything from its mountains to its lush rainforests.
You are free to use our Grenada map for educational and commercial uses. Attribution is required. How to attribute?
About the map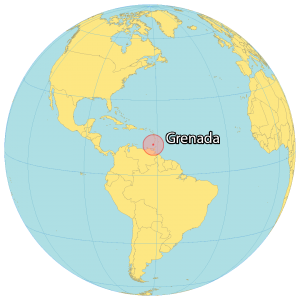 Grenada is an island country located in the Caribbean Sea near St. Vincent and the Grenadines, Venezuela, as well as Trinidad and Tobago. The size of Grenada is roughly 348 square kilometers, which is slightly less than the area of Saint Vincent and the Grenadines.
The country has an estimated population of 112,500 people with roughly 30% of people living in the capital city of Saint George's. It's known for being the "Island of Spice" because of its production of nutmeg and mace crops.

Grenada in Google Maps
IMAGERY
Grenada Satellite Map
According to the FAO, forests cover approximately 50% of Grenada. Its four main types of forests are the Windward Islands' moist forests, the Leeward Islands' dry forests, the Windward Islands' dry forests, and Windward Islands' xeric scrub. The country consists of three main islands, which hold the majority of its population.
But it also contains several smaller islands in the Caribbean Sea. First, the main island of Grenada is the largest and is in the south. Secondly, the island of Carriacou is in the northern region. Finally, the other main island is Petite Martinique, found northeast of Carriacou. But Ronde Islands and Caille Islands are also large islands in the geographic center of Grenada.
HILLSHADE
Grenada Elevation Map
The terrain in Grenada is mostly mountainous of volcanic origin with little lowland. At 840 m (2,760 ft), Mount St. Catherine is Grenada's highest peak standing, located on the main island of Grenada. Also, Mount Granby and the South East Mountain are two other large mountains.
There are several small rivers and waterfalls that flow into the Caribbean Sea from these mountains. The coastline contains several bays like the Grand Anse Bay to the southwest and Grenville Bay to the east.