Oman Map – Cities and Roads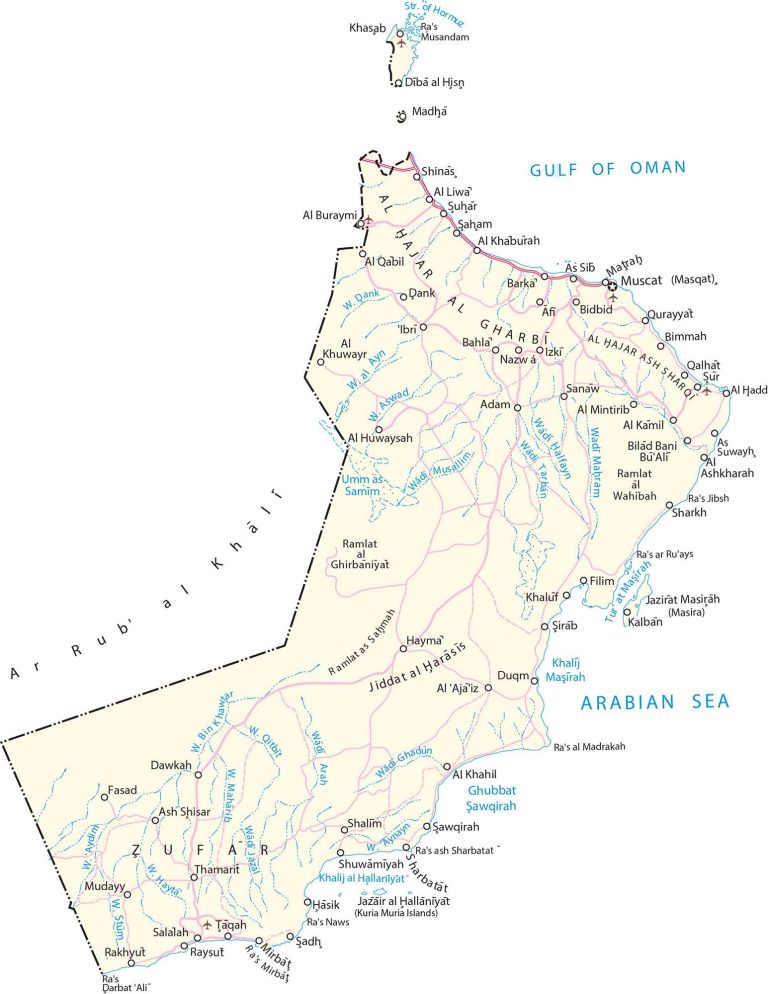 Download
This map of Oman contains cities, towns, populated places, highways, and wadis. Satellite imagery and an elevation map display its vast deserts and mountain ranges.
You are free to use our map of Oman for educational and commercial uses. Attribution is required. How to attribute?
About the map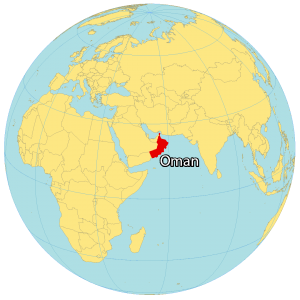 Oman is a country in the Arabian Peninsula and is the oldest independent state in the Arab world. It borders 3 other countries including the United Arab Emirates to the northwest, Saudi Arabia to the west, and Yemen to the southwest. Also, it shares a coastline with both the Gulf of Oman and the Arabian Sea of 3,165 kilometers (1,967 mi).
Its geographic position in the Persian Gulf makes Oman a hub for both trading and commerce. It's also known for its oil reserves, meteorites, mosques, wadis, and long-serving rulers. Muscat is the capital and largest city. Other major cities are Seeb, Salalah, and Bawshar.

Oman in Google Maps
SATELLITE IMAGERY
Oman Satellite Map
Oman occupies an area of 309,500 square kilometers (119,500 sq mi), which is similar in size to Italy or Poland. This includes Oman's largest island, Masirah Island, off the east coast of the mainland.
The country is mostly desert such as the sandy Rub'Al Khali Desert which covers most of the southern third of the Arabian Peninsula. Whereas the central region consists of a gravel desert plain and most of the country. Oman lies above the equator between 16°N and 28° N latitudes. Although most of the interior has a hot and dry climate, the coastal regions are mostly humid.
PHYSICAL MAP
Oman Elevation Map
While deserts account for more than 80% of Oman, mountains occupy about 15% of its area. For example, the Dhofar Mountains span the southern region of Oman next to its border with Yemen.
Whereas the Al-Hajar Mountains (Oman Mountains) are situated in the northeast, which also contain Jebel Shams. Although its elevation is contested to be between 2,997 to 3,009 m (9,833 to 9,872 ft), it is Oman's highest peak. Whereas its lowest point is the Arabian Sea at sea level.