Iran Map – Cities and Roads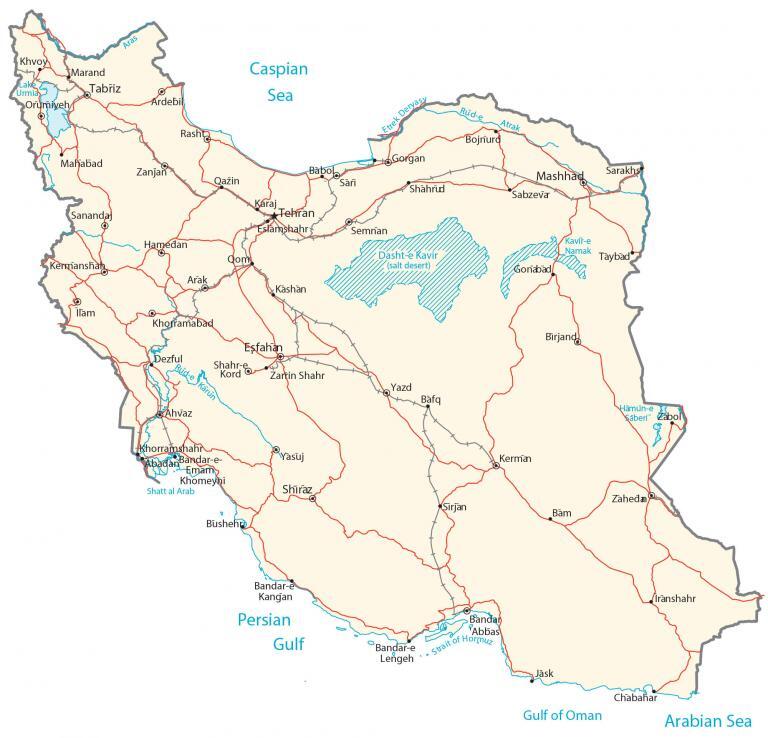 Download
This map of Iran displays major cities, towns, roads, railways, and rivers. Satellite imagery and a terrain map show its various mountain ranges and deserts that stretch out through most of the country.
You are free to use our Iran map for educational and commercial uses. Attribution is required. How to attribute?
About the map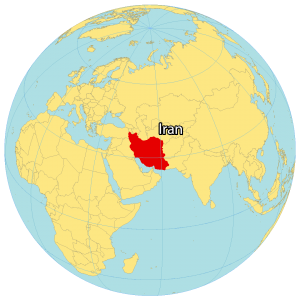 Iran is the second-largest landmass in the Middle East. It's also the third most populated, after Egypt and Turkey. It's situated along the coast of both the Caspian Sea and the Persian Gulf for 2,815 km (1,749 mi).
Iran also shares a border with Iraq to the west, Turkey to the northeast, Armenia and Azerbaijan to the north, Turkmenistan to the northeast, as well as Pakistan and Afghanistan to the east.
Iran has a population of over 86 million people, and its capital and largest city is Tehran. The country has a diverse landscape, with mountains, deserts, and forests. While the official language of Iran is Persian, its currency is the Iranian rial.

Iran in Google Maps
IMAGERY
Iran Satellite Map
Iran covers an area of 1,648,195 square kilometers (636,372 sq mi), which makes it smaller than Libya but larger than Egypt. The country has two major deserts. First, the Kavir Desert is in the central region. Whereas the Lut Desert is to the east. Lake Urmia is Iran's largest wetland and was once one of the biggest saltwater lakes in the world. According to the FAO, forests cover 6.8% of Iran.
PHYSICAL
Iran Physical Map
Iran is characterized as having rugged terrain along the rim. It's a mix of deserts, and plains along the coastal areas. It has three major mountain chains. First, the Elburz Mountains lie in the north, close to the Caspian Sea. Secondly, the Kuh Rud Mountains span the interior. Thirdly, the Zagros Mountains are located to the northwest, close to the Persian Gulf. At 5,609 meters (18,402 ft), Mount Damavand is the highest peak in Iran and Western Asia.