Sao Tome and Principe Map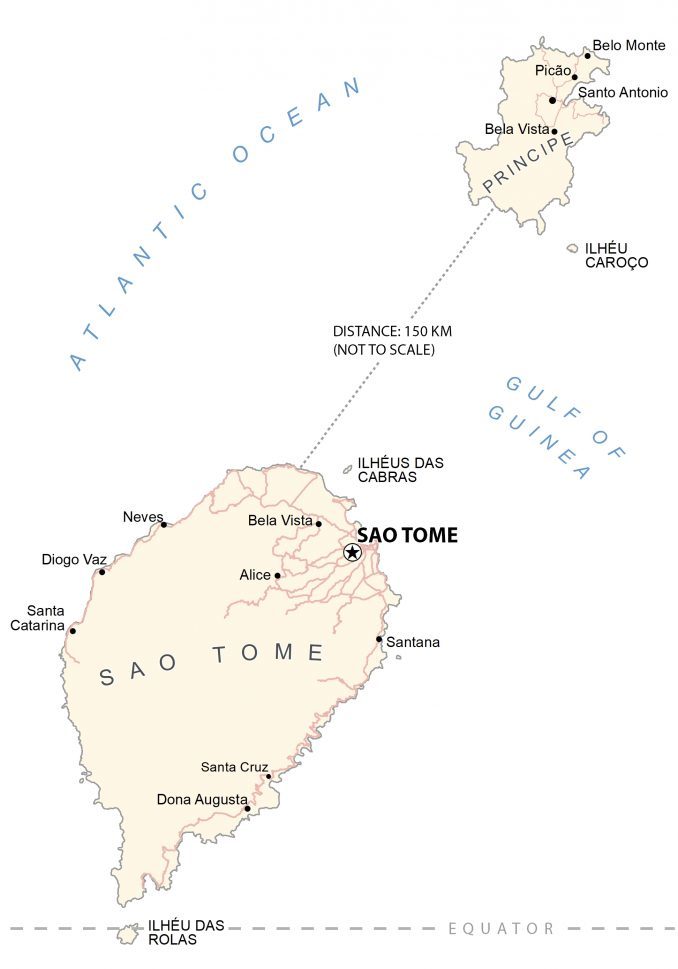 Download
This map of Sao Tome and Principe shows towns, villages, roads, and water. Satellite imagery displays the forested landscapes of both islands of Sao Tome and Principe.
You are free to use our Sao Tome and Principe map for educational and commercial uses. Attribution is required. How to attribute?
About the map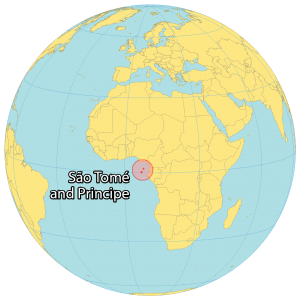 Sao Tome and Principe is an African island country, which lies off the west coast along the equator. It consists of two main islands approximately 150 kilometers apart. First, Sao Tome is the largest island in the south, which contains the capital city of Sao Tome situated to the northeast.
Whereas the island of Principe is the smaller of the two islands to the north with just 4% of the nation's population. But it also holds several other small islands such as Ilheu das Rolas, which is directly on the equator south of Sao Tome.
There are also Ilhéu Caroço, the Cabras Islets, Tinhosa Grande and Tinhosa Pequena, which are all uninhabited and situated between the two main islands. Other than its capital city of Sao Tome, other major cities include Santo Amaro, Neves, and Santana.

Sao Tome and Principe in Google Maps
IMAGERY
Sao Tome and Principe Satellite Map
The country of Sao Tome and Principe occupies an area of 1,001 square kilometers (386 sq mi) which is the second-smallest in Africa (after Seychelles). The Sao Tome and Principe archipelago are located off the west coast of Gabon in the Gulf of Guinea. Both islands are part of an extinct volcanic mountain range and have been heavily eroded.
HILLSHADE
Sao Tome and Principe Elevation Map
Rainforests cover large areas of land on both islands with waterfalls and a ring of beaches surrounding the island. Because the country is positioned close to the equator, it has a wet and tropical climate. Sao Tome is the more mountainous of the two islands and contains Pico de Sao Tome in the central-west region. At 2,024 m (6,640 ft), this is the highest peak in Sao Tome and Principe.