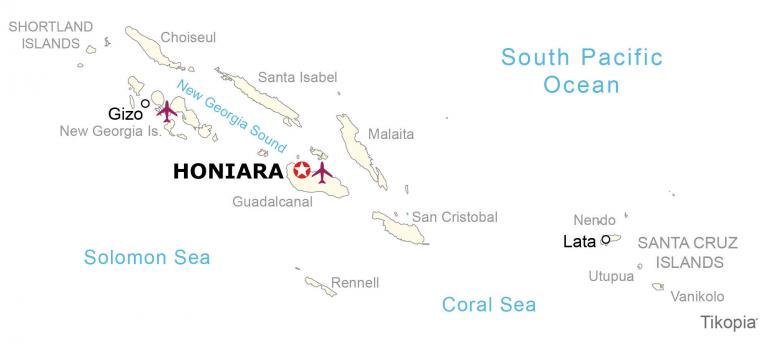 Download
This Solomon Islands map collection contains a reference map, satellite imagery, and an elevation map. Each map of the Solomon Islands shows its islands, atolls, and settlements.
About the map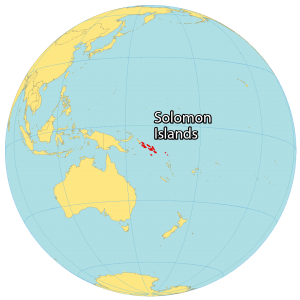 The Solomon Islands consist of six major islands and over 900 smaller uninhabited islands and coral atolls in Oceania. The country is located in the South Atlantic Ocean with the Solomon Sea situated to the southwest.
It has no land borders but Papua New Guinea is just a short 3.2 kilometers (2 mi) distance away from the west island of Bougainville. Also, Vanuatu is 153 kilometers (94.5 mi) to the south.
The Solomon Islands are known for its World War II sites and U.S. War Memorials. Additionally, it's known for its shipwrecks, biodiversity, and marine life. Honiara is the capital and largest city, situated on the main island of Guadalcanal.

Solomon Islands in Google Maps
You are free to use our Solomon Islands map for educational and commercial uses. Attribution is required. How to attribute?
IMAGERY
Solomon Islands Satellite Map
The Solomon Islands occupy a combined area of 28,400 square kilometers (11,000 sq mi). In comparison, this is larger than either the Fiji Islands or Vanuatu. The six major islands are Choiseul, Guadalcanal, Malaita, Makira (San Cristobal), New Georgia, and Santa Isabel.
From the northeast to the southwest, the New Georgia Sound runs between the Solomon Islands. The Santa Cruz Islands are another group of islands located 386 kilometers (240 mi) and consist of rainforests. Also, it contains the islands of Utupua add Vanikolo. Otherwise, the Shortland Islands lie in the extreme northwest of the Solomon Islands close to Papua New Guinea.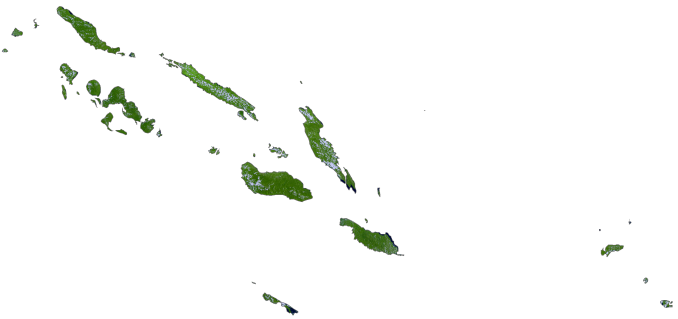 There are several large mountains and volcanoes within the Solomon Islands. For example, Guadalcanal Island has two major peaks. First, Mount Makarakomburu is the second-highest peak and is south of the capital city of Honiara.
But its highest peak is Mount Popomanaseu, which stands at 2,332 meters (7,651 ft) in height. Other major mountains include Mount Kalourat, which is Malaita Island's highest peak, and the extinct volcano, Mount Veve, on the island of Kolombangara. Tinakula is a stratovolcano and is an island in itself north of Nendo.