Download
This French Polynesia map contains satellite imagery, settlements, seaports, bays, islands, points, harbors, and its international airport. The island nation of French Polynesia is a territory of France in the South Pacific Ocean.
About the map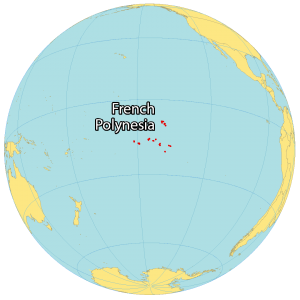 French Polynesia is a multi-island overseas territory of France consisting of 118 islands and atolls extending for more than 2,000 kilometers (1,242 mi). The islands are located in the South Pacific Ocean 550 kilometers (342 mi) south of Kiribati.
It contains five separate groups of islands including the Tuamotu Archipelago in the center, the Society Islands to the west, the Austral Islands to the southwest, the Gambier Island to the southeast, and the Marquesas Islands to the northeast.
More than half of the islands are inhabited, which includes the island of Tahiti in the Society Islands group, which holds more than two-thirds of its population. Its three largest communities are Faaa (the largest), Punaauia, and Papeete, the capital of French Polynesia. French Polynesia occupies a total area of 4,167 square kilometers (1,609 sq mi).
In comparison, it's larger than Samoa but smaller than Trinidad and Tobago. French Polynesia is in the middle of the Pacific Ocean. At 2,237 meters (7,339 ft), the highest point is Mount Orohena on Tahiti.

French Polynesia in Google Maps
You are free to use our map of French Polynesia for educational and commercial uses. Attribution is required. How to attribute?