Kiribati Map – Islands and Cities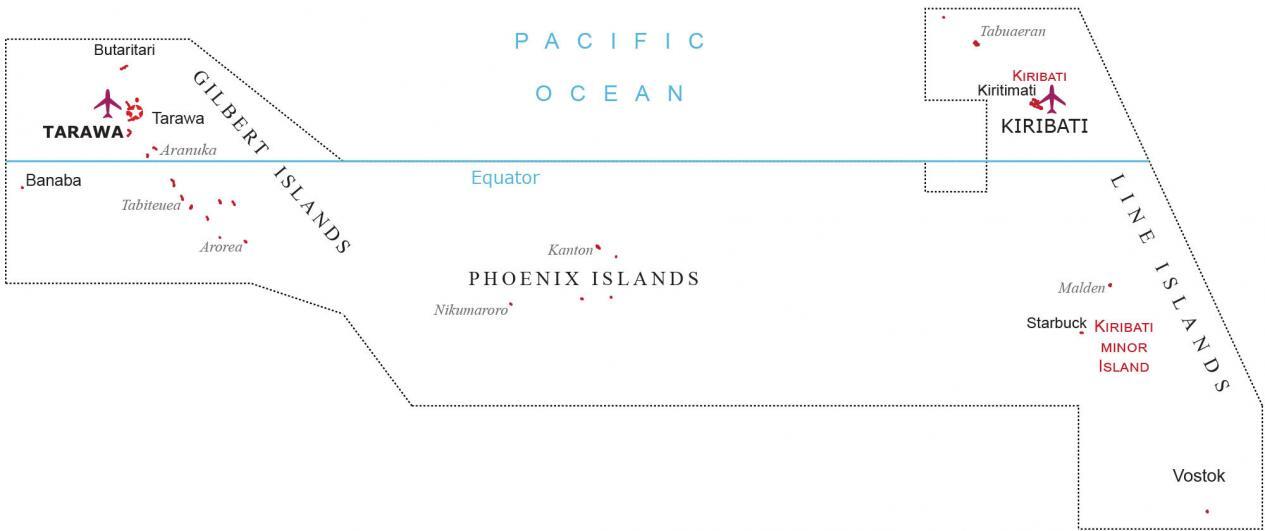 Download
This map of Kiribati displays its three main islands, which consist of the Gilbert Islands, Line Islands, and the Phoenix Islands. Also, it shows its atolls and populated places that are known as Kiribati.
About the map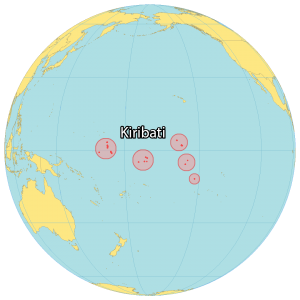 The island nation of Kiribati is situated in the Pacific Ocean near the equator at the international dateline. It's just 2,950 kilometers away from Hawaii, also close to the Marshall Islands and the Cook Islands.
Altogether, the total land area of Kiribati is 811 square kilometers. Its population is estimated to be just 120,000 people with most people living in the capital city of Tarawa to the west.
The country is scattered across all four hemispheres with the largest coral atoll in the world. Because of its unique location at the International Date Line, it's the first country in the world to bring in the new year.

Kiribati in Google Maps
You are free to use our Kiribati map for educational and commercial uses. Attribution is required. How to attribute?