Vanuatu Map – Islands and Atolls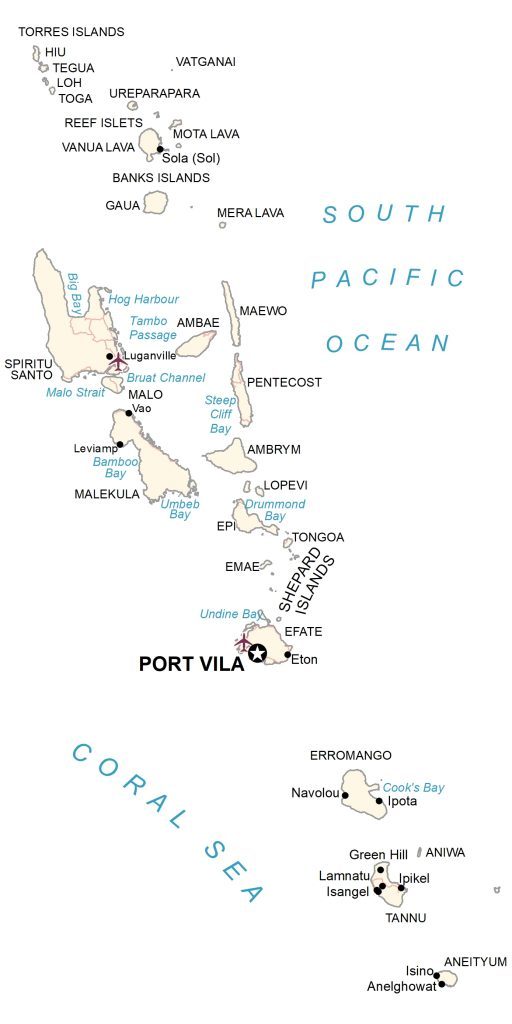 Download
Vanuatu is an island country located in the South Pacific Ocean. This Vanuatu map collection displays populated places, roads, islands, and atolls with satellite imagery and an elevation map.
About the map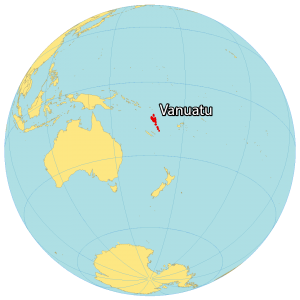 Vanuatu consists of roughly 83 islands and atolls (65 uninhabited) in the South Pacific Ocean and the Coral Sea. Also, the Vanuatu archipelago is located in the Melanesia region of Oceania.
It's situated east of Australia, northeast of New Caledonia, east of Papua New Guinea, southeast of the Solomon Islands, and west of the Fiji Islands. The population is sparse with just over 300,000 people. Port Vila is the capital and largest city of Vanuatu.
Altogether, Vanuatu occupies an area of just 12,189 square kilometers (4,706 sq mi). In comparison, it's similar in size to the Falkland Islands or the Bahamas. Vanuatu is shaped roughly like the letter "Y". The country lies in the southern hemisphere between latitudes 13°S and 21°S.
When you combine its position in the ocean, the climate is tropical and wet. The country is part of the Vanuatu Rainforest region recognized for its intact montane and lowland rainforest as well as mangroves, seasonal forest, and scrub.

Vanuatu in Google Maps
You are free to use our Vanuatu map for educational and commercial uses. Attribution is required. How to attribute?
IMAGERY
Vanuatu Satellite Map
The Vanuatu Archipelago is volcanic in origin with several active volcanoes interspersed with its islands. For example, Lopevi, Mount Yasur, and Kuwae are some of the volcanoes in Vanuatu. Additionally, it includes underwater volcanoes like the submarine volcanoes that lie near the northern rim of the Kuwae Caldera.
All of them still remain active because of the movement of the Pacific tectonic plate. At 1,879 meters (6,165 ft), Mount Tabwemasana it's the highest peak located on the west side of the island of Espiritu Santo.