Select below from the interactive US map to view a detailed map of any of the 50 states of the United States.
About the map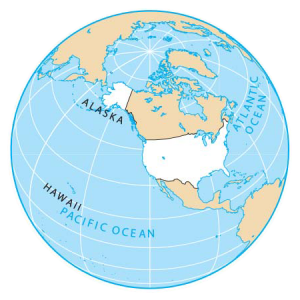 This is the one of the largest US map collections available for the United States of America. It consists of a state-by-state collection of 5 types of maps:
REFERENCE MAP – Major cities, highways and water features.
LAKES AND RIVERS MAP – Hydrography features for lakes, rivers and oceans.
COUNTY MAP – Counties, parishes and boroughs.
LANDMARKS MAP – Major landmarks including national parks, forests and things to do.
SATELLITE MAP – Landsat composite satellite imagery of the state.
Select below from any of the 50 states to see a more detailed map.
Map of the United States of America United States in Google Maps
US Map Collection