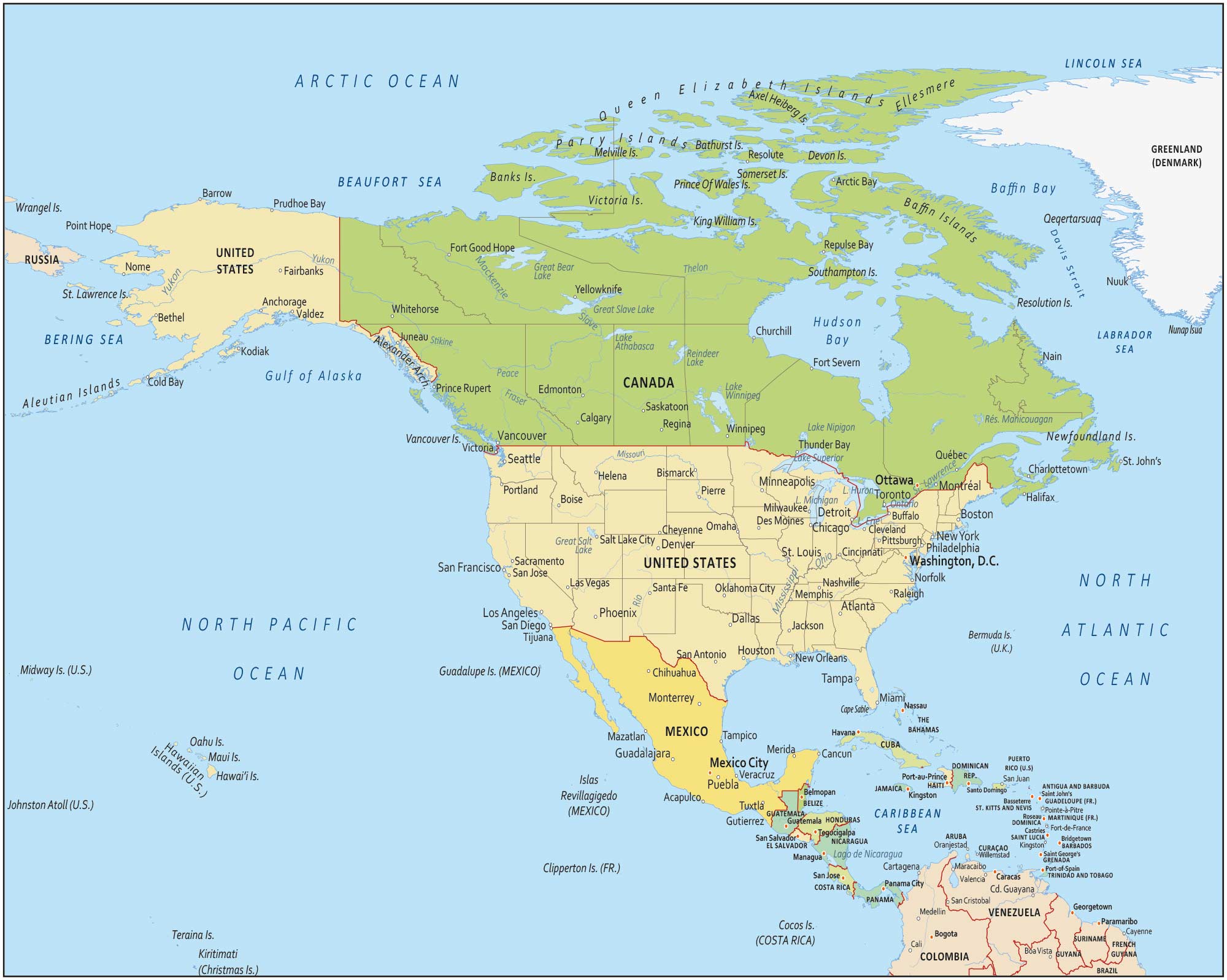 Jump To: Northern America | Central America | United States | Canadian Provinces
Northern America
Central America
United States
Canadian Provinces
Canadian Territories
Major Cities
Seattle
Vancouver
Minneapolis
Toronto
Detroit
Montréal
Boston
San Diego
San Francisco
Los Angeles
Phoenix
Monterrey
Dallas
Denver
Houston
Chicago
Miami
St. Louis
Atlanta
Tampa
New York
Philadelphia
Guadalajara
Puebla
Washington, D.C.
Mexico City
Ottawa
Other Cities
Anchorage
Portland
Juneau
Victoria
Whitehorse
Helena
Regina
Winnipeg
Saskatoon
Bismarck
Edmonton
Pierre
Calgary
Yellowknife
Boise
Milwaukee
Churchill
Buffalo
Thunder Bay
Québec
Halifax
Charlottetown
St. John's
Tijuana
San Jose
Sacramento
Salt Lake City
Omaha
Las Vegas
Santa Fe
Oklahoma City
San Antonio
Cheyenne
Norfolk
New Orleans
Raleigh
Pittsburgh
Cleveland
Jackson
Des Moines
Cincinnati
Nashville
Memphis
Acapulco
Veracruz
Tuxtla
Gutierrez
Merida
Cancun
Major Waterbodies
Baffin Bay
Gulf of Alaska
Hudson Bay
Gulf of Mexico
Beaufort Sea
Bering Sea
Labrador Sea
Arctic Ocean
North Pacific Ocean
North Atlantic Ocean
Great Bear Lake
Reindeer Lake
Lake Athabasca
Lake Winnipeg
Great Slave Lake
Lake Nipigon
Lake Erie
Lake Superior
Rés. Manicouagan
Great Salt Lake
Lake Ontario
Lake Huron
Lake Michigan
Major Rivers
Stikine
Thelon
Rio
Fraser
Yukon
Mackenzie
Peace
Slave
St. Lawrence
Ohio
Mississippi
Missouri
A map of Africa with countries and labels – It also shows individual countries with outlines for all regions of Africa from north to south.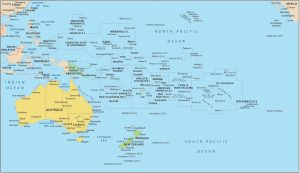 An Oceania map displaying countries and geography including Australia, New Zealand, Papua New Guinea Map, Melanesia, Micronesia, and Polynesia.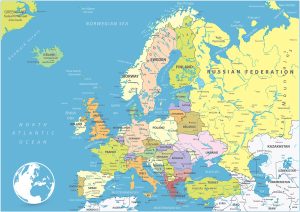 A Europe Map featuring countries and labels. It includes western, northern, southern, and eastern Europe with outlines for each country.
World Atlas
Visit our world atlas and explore all the continents and countries of the world. Get a blueprint of the world with political, satellite, and topographic maps.